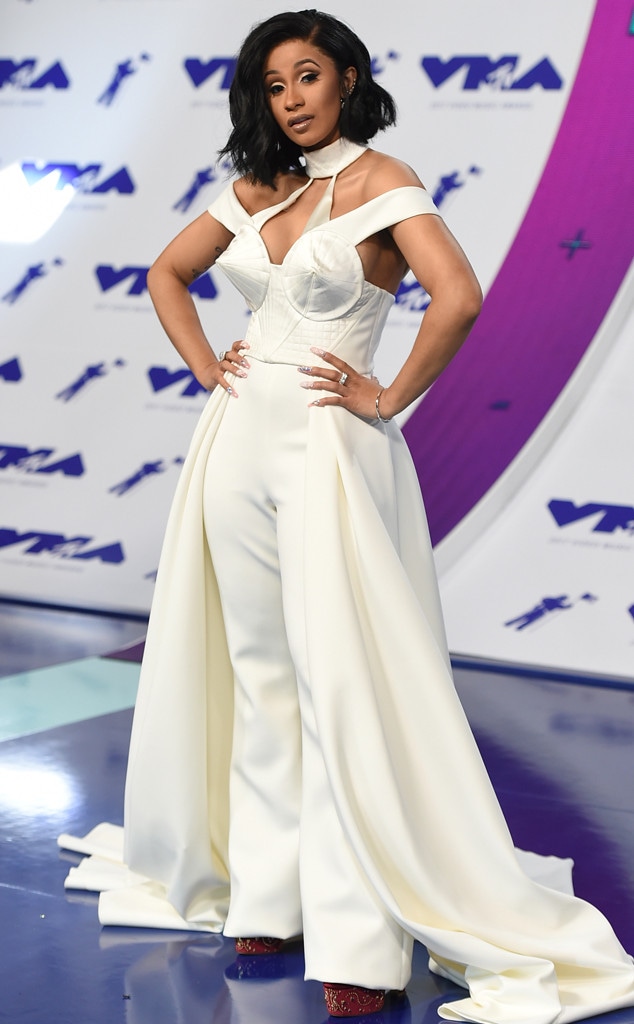 Jordan Strauss/Invision/AP
Cardi B's business is hers and hers alone. 
The "Bodak Yellow" rapper is a day away from the release of her first studio album, Invasion of Privacy, but the only question on fans' minds has nothing to do with her music: Is Cardi B pregnant? 
Reports have claimed the hip-hop superstar and her fiancé, Migos rapper Offset, are expecting their first child together, but Cardi's lips are still sealed. She responded to the speculation during an interview with Beats 1 on Apple Music, saying, "I just feel like people gotta tune in a little bit on album and they will know a little bit more. Because it's like I can't address all the rumors and everything."
Cardi acknowledged how "open" she's been with fans about her personal life in the past, but added, "People can not expect me to be open about everything." 
And for now at least, Cardi plans to keep any alleged baby news to herself. 
"Certain things about me have to be private," she shared. "You can not invade my privacy, I'm not a damn animal at the zoo where you just could see everything. No!" People will just find out more. If it arrive or if it don't arrive then you gonna know what the f--k is going on."
Earlier this year, 25-year-old Cardi denied having a bun in the oven, equating an apparent physical change to "just getting fat." 
In October 2017, Migos proposed to Cardi during a concert in Philadelphia. 
Safe to say we'll be tuning into Invasion of Privacy when it hits airwaves Friday!