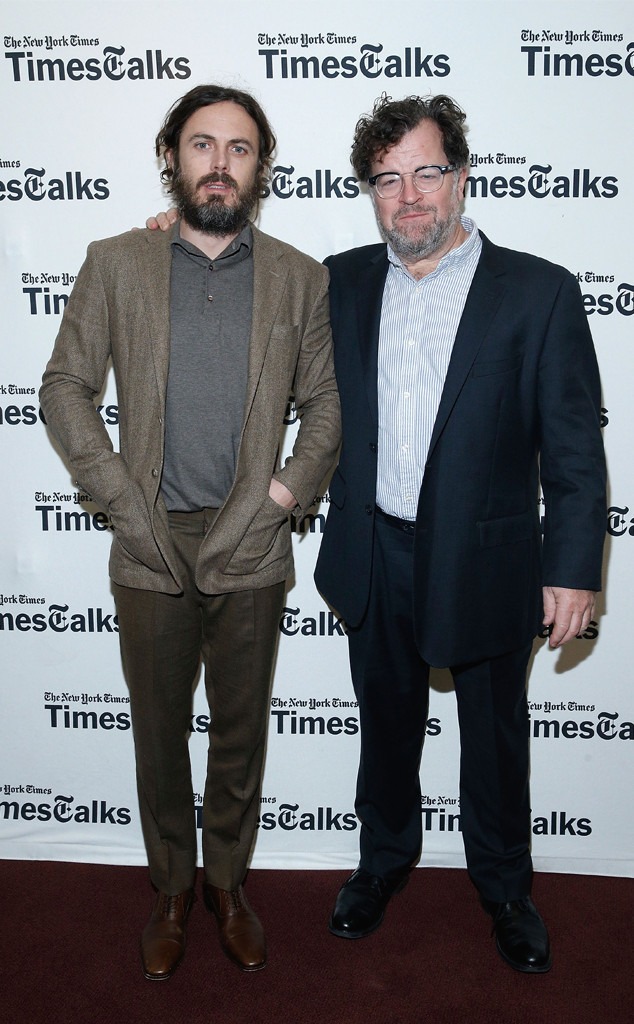 John Lamparski/WireImage
Manchester by the Sea director Kenneth Lonergan thinks Casey Affleck was treated unfairly by the Time's Up and #MeToo movements. 
Affleck, who won an Oscar for his performance in the 2016 drama, was previously accused of sexual harassment by two co-workers. Despite denying the claims and settling the lawsuits in 2010, the actor continued to receive backlash as the conversation and fight against sexual assault became more widespread. 
As a result, Affleck skipped out on the tradition of presenting the Best Actress award at the 2018 Oscars. He was replaced by Jennifer Lawrence and Jodie Foster. 
From Lonergan's perspective, who spoke to Variety, he can support the cause while also defending his close friend and frequent collaborator. 
"I couldn't be more all for the #MeToo movement and I couldn't feel more strongly that he's been treated abominably. It's not good for anybody," Lonergan said. 
In regards to Affleck's critics, the Oscar-winning screenwriter added, "People really don't know what they are talking about, I'm afraid. And I'm afraid they are doing it in the name of a very good cause."
Casey previously talked to The Boston Globe about the controversy, saying that none of the people who condemned him know the truth. "I believe that any kind of mistreatment of anyone for any reason is unacceptable and abhorrent, and everyone deserves to be treated with respect in the workplace and anywhere else," he said.
"There's really nothing I can do about it," Affleck added. "Other than live my life the way I know I live it and to speak to what my own values are and how I try to live by them all the time."
He has not commented on Lonergan's latest remarks.