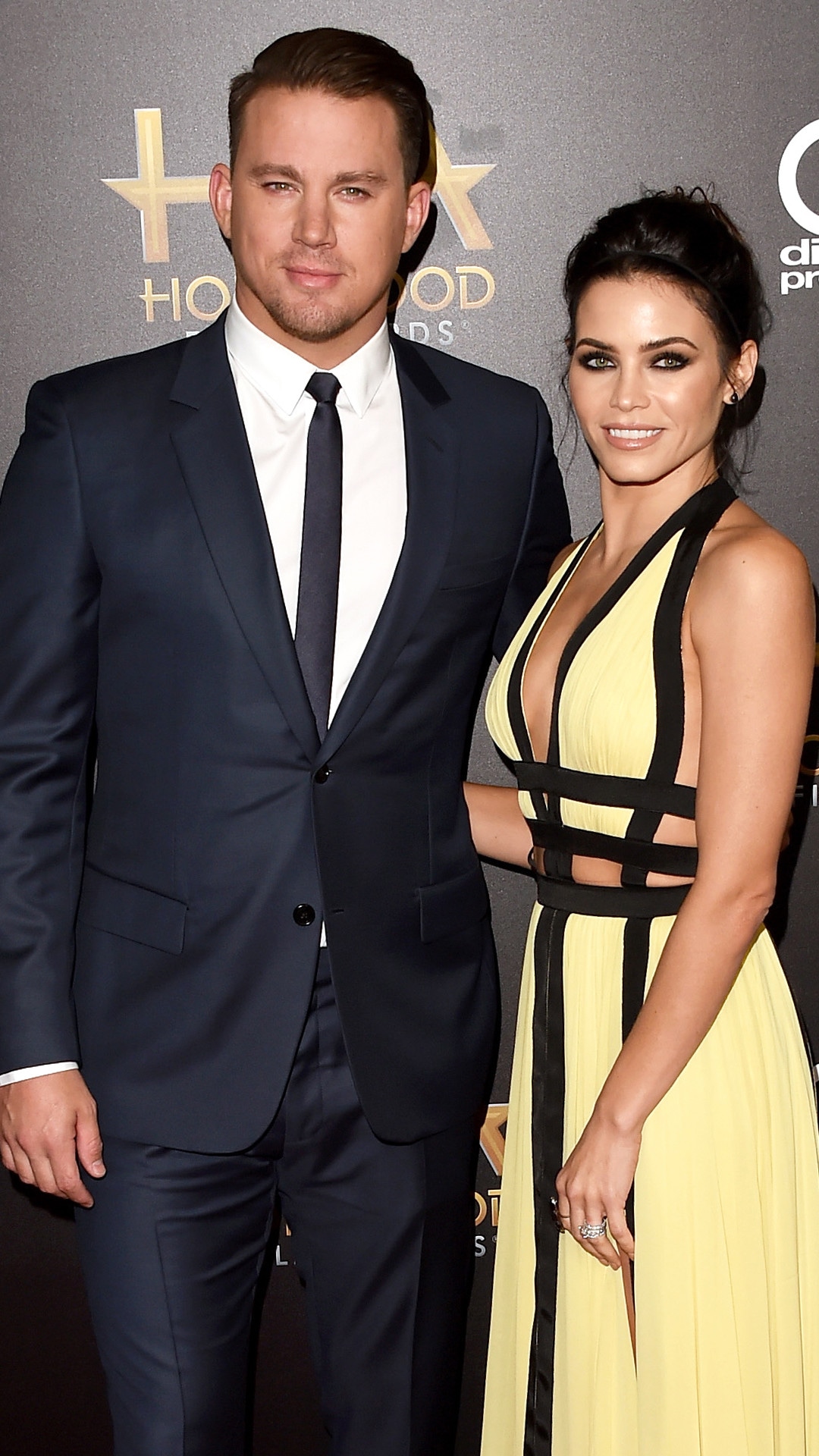 Jason Merritt/Getty Images
Channing Tatum and Jenna Dewan are addressing rumors surrounding their separation.
"The media is fabricating stories and none of these accusations are remotely true," a rep for Channing tells E! News in a statement. "Channing and Jenna released an honest and loving statement which is the only truth."
After eight years of marriage, the duo, who share a 4-year-old daughter named Everly, announced their separation in a joint statement to fans on social media Monday.
Following the announcement, rumors started flying about Channing and Jenna and what caused them to split up. But a source is calling reports that drinking or flirting had anything to do with the couple's split "fiction."
Jason Merritt/Getty Images
"These are not issues, this is fiction. We understand that everyone is super interested in speculating on their private life and that there are people who think they have an idea of the inner life of this relationship, but it's simply not the case," the source tells E! News. "They are lovingly deciding to continue their lives together as friends and parents of Everly because that's how their relationship has grown."
In their joint statement on Monday, Channing and Jenna told their fans, "We fell deeply in love so many years ago and have had a magical journey together. Absolutely nothing has changed about how much we love one another, but love is a beautiful adventure that is taking us on different paths for now."
"There are no secrets nor salacious events at the root of our decision—just two best-friends realizing it's time to take some space and help each other live the most joyous, fulfilled lives as possible," they continued. "We are still a family and will always be loving dedicated parents to Everly."
Just months before the separation announcement was made, Jenna shared a video on her YouTube channel of her Tarot card reading, which eerily foreshadowed her split with Channing. Watch HERE.