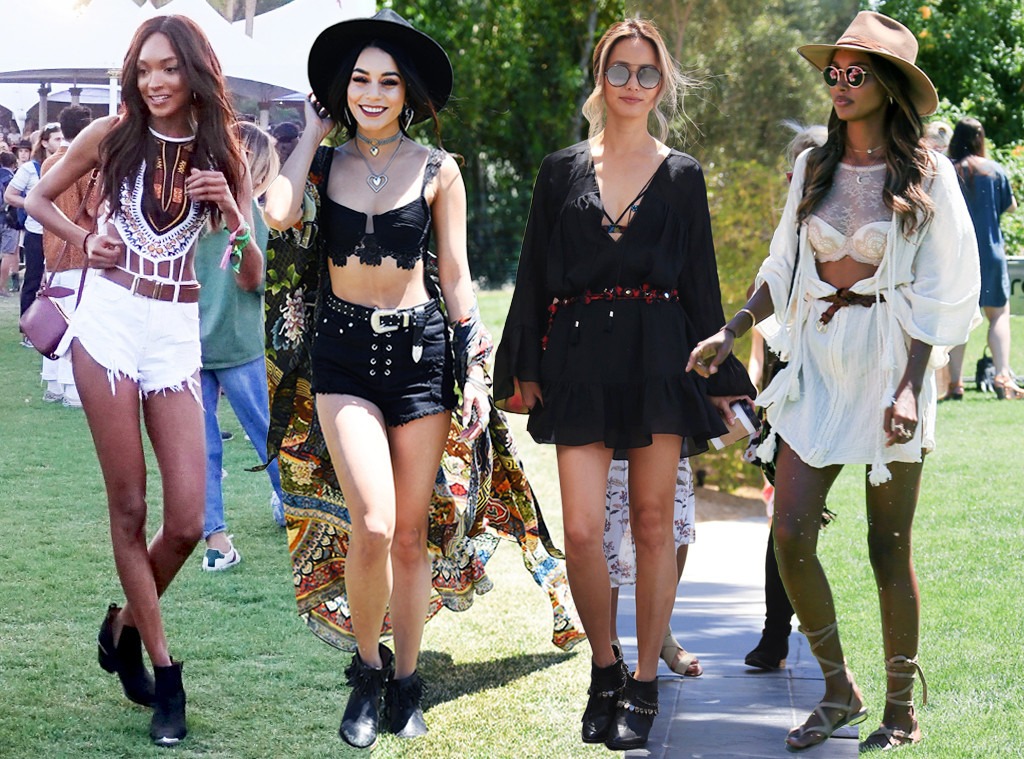 Everybody, jump, jump.
When it comes to music festival shoes, the more practical the better. Between constant shoe stomping, mud or dirt and the questionable portable toilets, you want to protect your feet! At the same time, you want to let them breathe (especially in sweltering heat). Save the stilettos for another day and opt for comfortable flats or reasonable heels. You may also want to lose the open-toe shoes at the fairgrounds as well. Should you really want to strut up and down the grass mounds in your favorite gladiator sandals, make sure they aren't boring. 
Rule no. 1 of musical festival shoes: Practical doesn't mean you have to forgo all style. 
Ahead, your guide to tried-and-true festival shoes celebs swear by at Coachella.