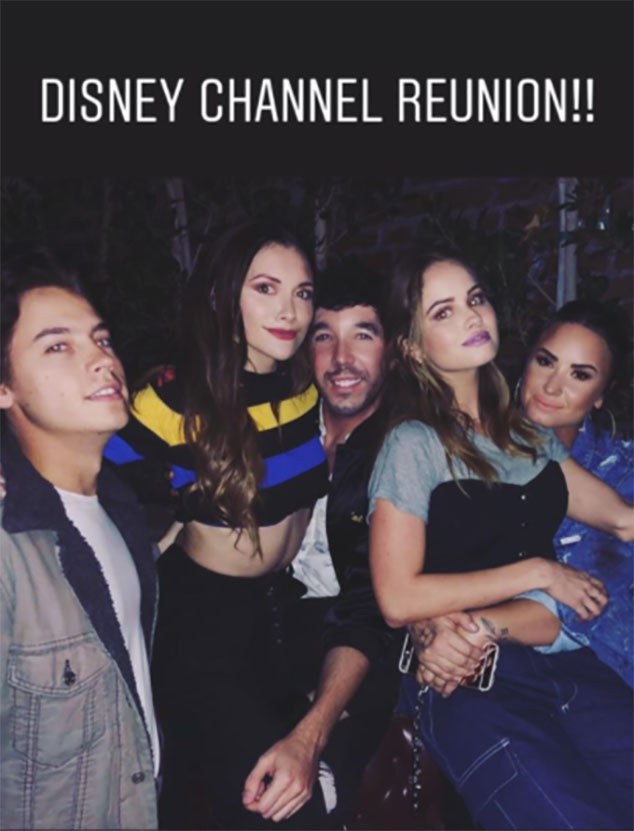 Instagram
Calling all Disney Channel stars!
Wednesday evening proved to be the night to reunite, as evidenced by this adorable new photo of fellow Disney stars Demi Lovato,Cole Sprouse, Matthew Scott Montgomery, Debby Ryan and Alyson Stoner.
The actors and actresses came together thanks to fellow Disney alum Hayley Kiyoko, who was hosting a release party for her new album.
"Season finale of my life aka disney high reunion," Montgomery wrote on social media with many others sharing the group snap to their own accounts.