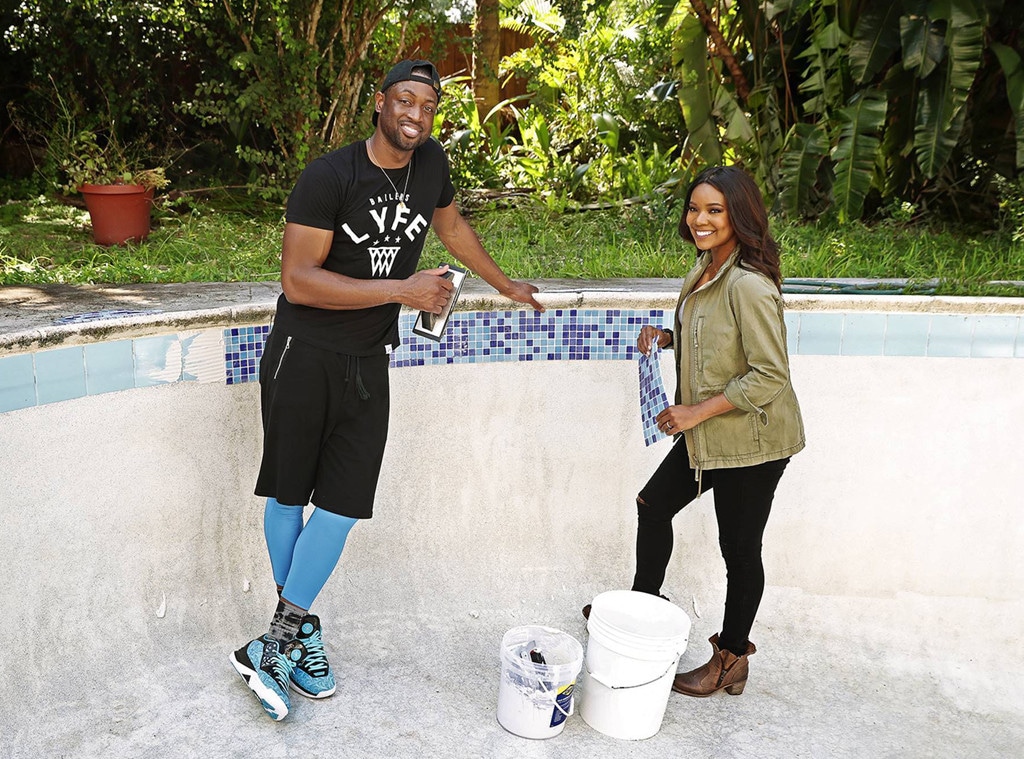 HGTV
HGTV just landed themselves one hell of a new house-flipping married couple.
The cable network has announced that Gabrielle Union and her NBA champ husband Dwyane Wade are teaming up and taking a break from their day jobs to complete a major home transformation in the upcoming special All-Star Flip. In the special, airing Thursday, April 12, fans of the couple will see them showcase their love for home renovation as they buy, overhaul and flip a fixer upper in an up-and-coming Miami neighborhood.
"Ever since we renovated our house a few years ago, I've been a little real-estate obsessed," Union said in a statement. "It took a while, but I finally convinced Dwyane that we should try flipping a house."
"And we're doing it to raise money for charity," Wade added. "So how could I say no?"
As described by HGTV, All-Star Flip will see Union—who also has a pilot in contentionat NBC, a spinoff of film franchise Bad Boys co-starring Jessica Alba—and Wade join forces with their construction team to gut an outdated ranch house while adding square footage and value to the property with a grand second-story master suite. They'll work to transform the home into a sleek, modern showplace. And the cherry on top? The proceeds of the sale will go to a charity of the couple's choice. As Wade said, how can you say no to that?
Will you tune in to see the couple try their hand at home renovation? And could you see them becoming permanent fixtures on the network? They do need a high-profile couple to replace Fixer Upper's Chip and Joanna Gaines, after all... Sound off with your thoughts in the comments below!
All-Star Flip premieres Thursday, April 12 at 9:30 p.m. on HGTV.