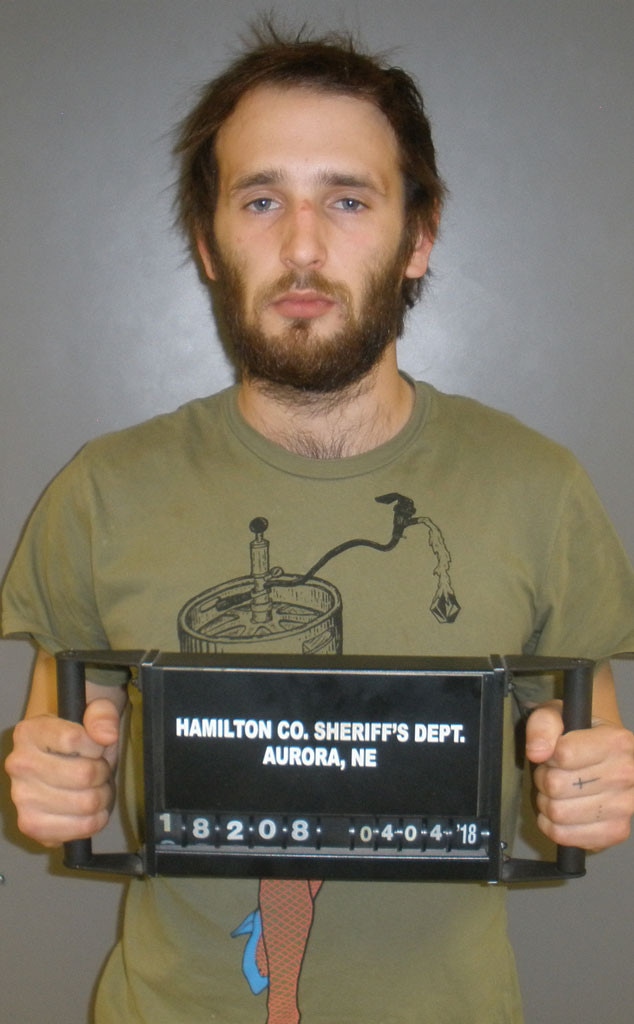 Hamilton County Jail
Sean Penn and Robin Wright's 24-year-old son, Hopper Penn, was arrested on Wednesday afternoon in Nebraska.
A representative for the Nebraska State Patrol tells E! News of the arrest, "At approximately 3:45 p.m. Wednesday, April 4, a Nebraska State Patrol trooper stopped a vehicle at the Giltner exit on Interstate 80 for failure to signal. The vehicle was a 1992 Volvo traveling westbound. During the traffic stop, the trooper detected drug activity and searched the vehicle. Troopers found 14g of marijuana, 4 amphetamine pills, and 3g of psilocybin mushrooms."
The two occupants of the vehicle were Hopper and 26-year-old Uma Von Wittkamp.
James Gourley/REX/Shutterstock
Uma was arrested on charges of possession of controlled substance (amphetamine) and possession of a controlled substance (psilocybin). Hopper was arrested on charges of possession of a controlled substance (psilocybin), possession of marijuana (one ounce or less).
They were both lodged in Hamilton County Jail and are still in custody, they have not yet bonded out. Possession of a Controlled Substance is a felony.
Hopper is the youngest child of Sean and Robin, the exes also share a daughter, 26-year-old Dylan Penn. Back in 2016 the siblings starred in their first fashion campaign together as the faces of the brand Fay's Spring/Summer 2016 collection.
TMZ was first to report the arrest.