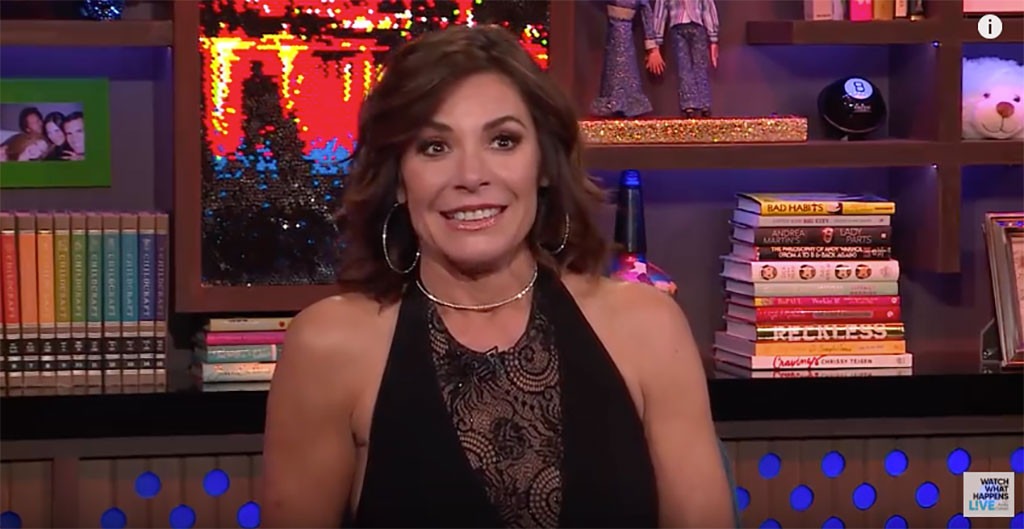 YouTube
To call for help, first you need a number. 
It's a lesson Luann de Lesseps learned the hard way when she spent a night in jail last December after she was arrested in Palm Beach, Fla. on charges of battery on an officer, disorderly intoxication, resisting arrest with violence and crimes against a person. She has since pleaded not guilty to all of the charges. 
"Remember three phone numbers from your phone because if you ever go to jail, you have to remember phone numbers," the reality star told a fan caller and the audience on Watch What Happens Live! With Andy Cohen Wednesday night. "I couldn't remember a phone number and the one number I did remember I didn't want to call it."
That number, of course, was for ex-husband Tom D'Agostino. Meanwhile, her first ex-husband and their two children were in Europe, so they could not be reached, either. 
"So, I didn't call anybody," de Lesseps recalled. "I waited...it was awful."
With only a payphone to use, de Lesseps also didn't have any money, so she tried to place a collect call to her publicist, who didn't answer the phone. Ultimately, she spent the whole night in jail and was released the following afternoon. As for roommates, she got lucky. 
Palm Beach Detention Center
"They put me by myself," she said. "I think they knew who I was unfortunately...well, actually fortunately because I don't know if I would want to be hanging out too much with the 'prison b--ches' like Sonja [Morgan] said.
After nearly four months, de Lesseps said her attorney will be back in court on her behalf on April 13 and the case is almost over. "Cross your fingers," she told the audience. 
While she doesn't think she's facing jail time, the star would be "happy" to do community service. "I'm a nurse. I help people. I don't hurt people," the star declared. 
As she explained, the night in question would not have happened the way it did had something in the sequence of events happened differently. Because she was drunk, she got off at the wrong floor in the hotel and managed to get into the wrong room because a hotel housekeeper was turning down the room. 
However, it seems de Lesseps has found the silver lining. "One thing after the other led to a string of events that led me to...be selling out tickets in my cabaret show."