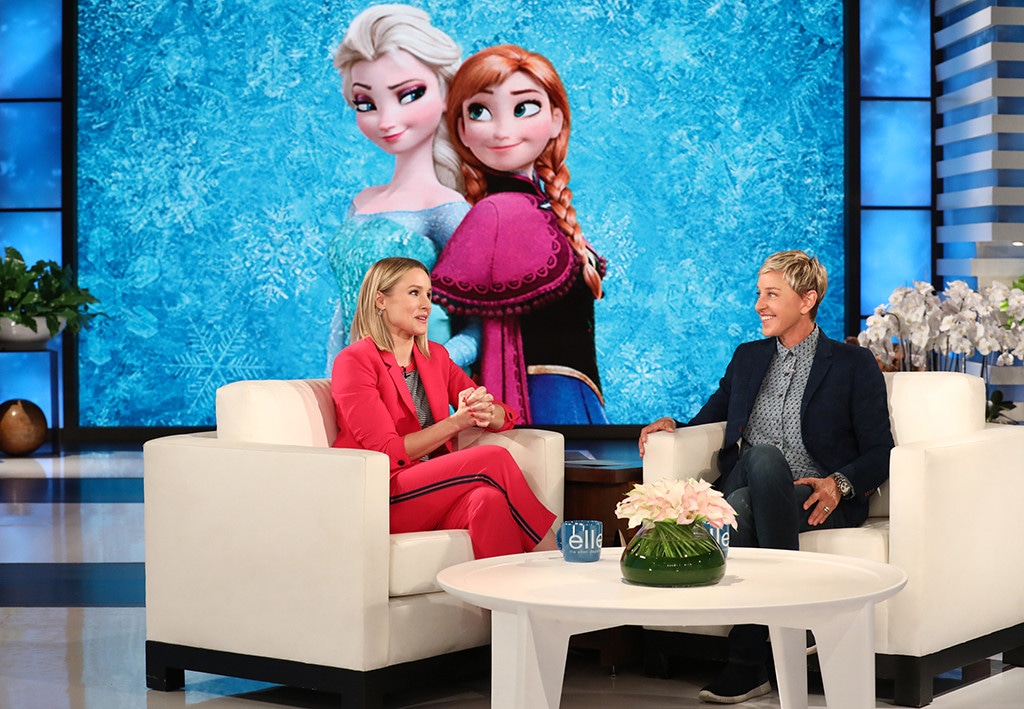 Michael Rozman/Warner Bros.
Get ready Frozen fans because Kristen Bell has already recorded her part for the film's sequel.
The 37-year-old actress broke the news on Thursday's episode of The Ellen DeGeneres Show.
"Well, you know, I can't say a lot because Disney has people everywhere," the Anna star said. "But, I have recorded the movie. There will be edits before it's finished." 
While The Good Place star remained fairly tight-lipped about the upcoming film, she did suggest she knows quite a bit about it.
"I know the songs, I know the story—it's very good. I can't say much more than that or I'll get in trouble," she said. 
Watch the video to see Bell drop hints on the new film.
Disney hasn't revealed too much about the sequel. However, many have wondered if Elsa, played by Idina Menzel, will get a girlfriend in the next film. 
"Where we're going with it, we have tons of conversations about it, and we're really conscientious about these things," director Jennifer Lee told The Huffington Post in February "For me ... Elsa's every day telling me where she needs to go, and she'll continue to tell us. I always write from character-out, and where Elsa is and what Elsa's doing in her life, she's telling me every day. We'll see where we go." 
The movie is set to hit theaters November 2019.
In addition to discussing the movie, Bell talked about the movie Pandas, which shel narrated. She also played a game of Heads Up with DeGeneres in which they both dressed as pandas.
To see Bell's full interview, watch The Ellen DeGeneres Show April 5 at 3:00 p.m. EST.