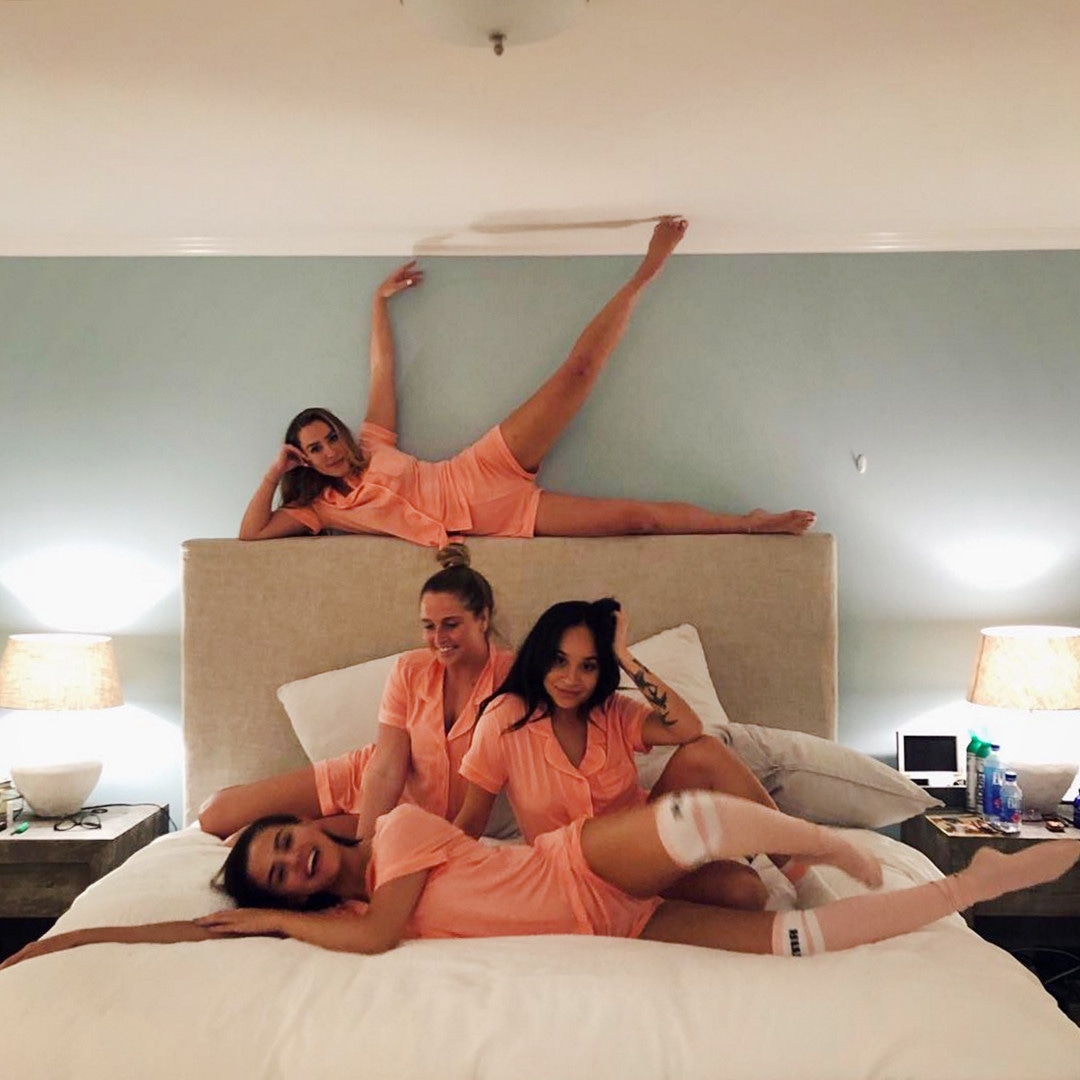 Instagram
The FOMO is too real.
With news of her on-again-off-again relationship with Justin Bieber continuing to make headlines, Selena Gomez did what any girl would do: Seek out some much-needed TLC from her gal pals. 
"It's a pajama jam," her friend Rebeka Walters said in her post of the girl group.  
Of course, in order for it to be a proper "pajama jam," the ladies had to wear matching sleepwear. For an epic pic (like the one above), the chosen set would have to be universally flattering, comfortable enough for slumber party fun and affordable for everyone attending (because you may only wear them once).
They chose the Gilligan & O'Malley Pajama Set Total Comfort, which sold is at Target for $20.
The set is made of modal and spandex—soft, lightweight materials—and includes a short-sleeve top and shorts. It's breathable, making it perfect for warmer months. On the Target website, it comes in five different hues, yet the group opted "Pom Pom Pink," a coral-like color, for their intimate gathering. Then, Selena gave her look a personal twist with soft pink knee-high socks.
Bachelorette parties, Coachella group trips, summer pajama jams—Selena's super-affordable choice is officially the sleepwear must-have of the season. 
FOMO no more!