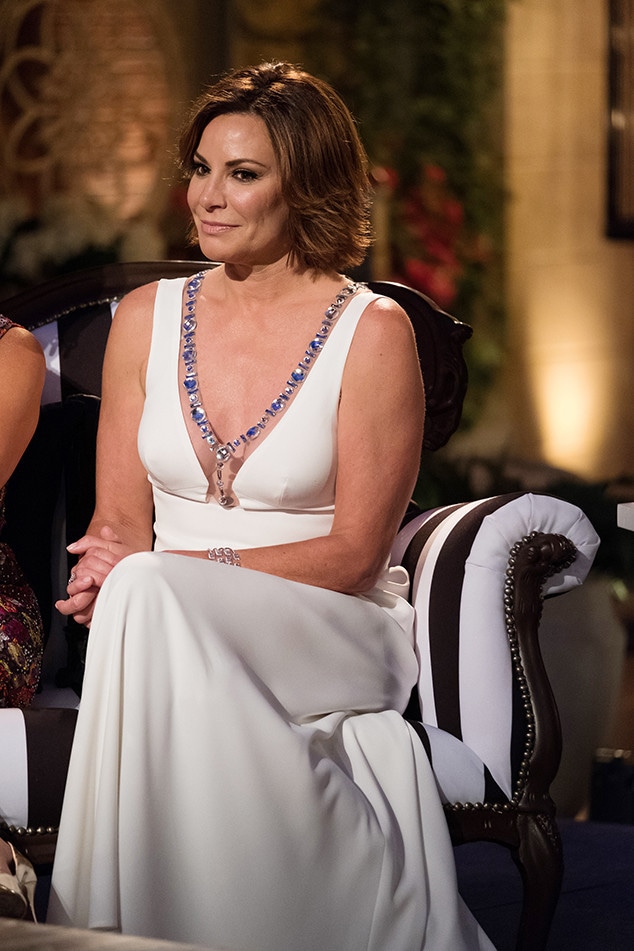 Charles Sykes/Bravo
Luann de Lesseps was imbibing in the months leading up to her Christmas Eve arrest. 
On the heels of her August split from ex-husband Tom D'Agostino after just seven months of marriage, the Real Housewives of New York City star began enjoying more drinks each day. 
"I would start with a martini and maybe have two martinis, and then get into the wine at dinner," the 52-year-old reality star told People, which reported that she was drinking "at least" seven drinks daily. "Then I'd have a little bit of vodka soda going out."
Her consumption escalated as she imbibed on a "hair of the dog drink" the next day and the routine continued, though the alcohol was less effective. "Alcohol just stopped working for me," she told the magazine. 
Palm Beach Detention Center
As devoted fans well know, de Lesseps' drinking culminated in an arrest in Palm Beach, Fla. on charges of battery on an officer, disorderly intoxication, resisting arrest with violence and crimes against a person. She has since pleaded not guilty to all of the charges. 
"This was my first time in Palm Beach since my wedding, and being here brought up long-buried emotions," she told E! News in a statement at the time of her arrest. "I want to offer my sincere apologies to anyone I might have offended with my behavior.  I am committed to transformative and hopeful 2018." She announced her plans to check into an alcohol treatment center just a few days later, where she stayed for roughly a month. 
Her lifestyle today is a reflection of that commitment—she's not drinking or smoking, has taken up yoga and has shed eight pounds in the process, according to the magazine.
"Everybody around me says, 'Luann, you're not an alcoholic.' I don't know if I am or not," she told People. "All I know is that not drinking works for me right now. Will I drink again? I don't know. I miss good red wine. Not to say that I'll never have good red wine again."