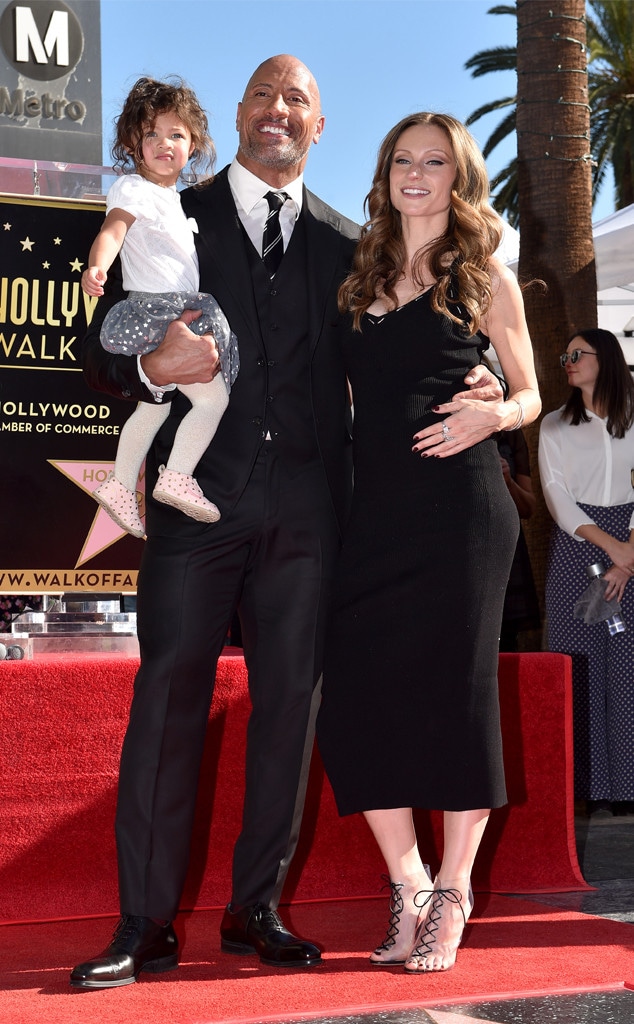 Lionel Hahn/AbacaUSA/Instarimages.com
If Dwayne "The Rock" Johnson can't make it to the birth of his third child, he wants the next best person for the job: Jimmy Kimmel. 
With his third daughter on the way any minute, the action star is in a bit of a bind. See, he's currently on a promotional tour for his latest film, Rampage, which will take him to Shanghai at the end of the week and then on to London. 
"We're expecting probably within the next two weeks, so I'm on code red high alert," he told Kimmel Tuesday night. "As of now, the doctor said it looks like we're gonna be ok. The baby should be born when it's due, which is April 25."
While everything is currently going according to plan, in the event the baby wants to come earlier than expected, Johnson needs someone to lend a helping hand on his behalf.  
"I'm going to need a doula that's going to help me deliver and, well, it's gotta be you," he proposed to Kimmel. 
"I'd love to be the doula," the late-night host agreed. "'I'd be more than happy to fill in for you. I will wear one of your outfits—the whole thing."
Except, the comedian isn't keen on one itty, bitty task—cutting the umbilical cord. "It's patronizing. To me, it's like being the mayor and you're cutting the ribbon...I don't want to screw up my kid's belly button."
Hopefully Johnson will be able to fulfill that task when—fingers crossed—he makes it to the hospital on time. 
Fans have been waiting for the newest member of Johnson's family to make her debut. The actor revealed he was expecting his second baby with girlfriend Lauren Hashian back in early December 2017. He's also a dad to Simone Johnson with ex Dany Garcia. 
"@laurenhashianofficial and I are boundlessly grateful for this blessing as this spring we'll welcome our second baby. Plus, Jazzy is excited to boss around and protect her lil' sis," he wrote on social media at the time. "And once again, big daddy is completely surrounded by beautiful estrogen and loving, powerful female mana.  All girls. One dude. And a boy dog. I wouldn't have it any other way."