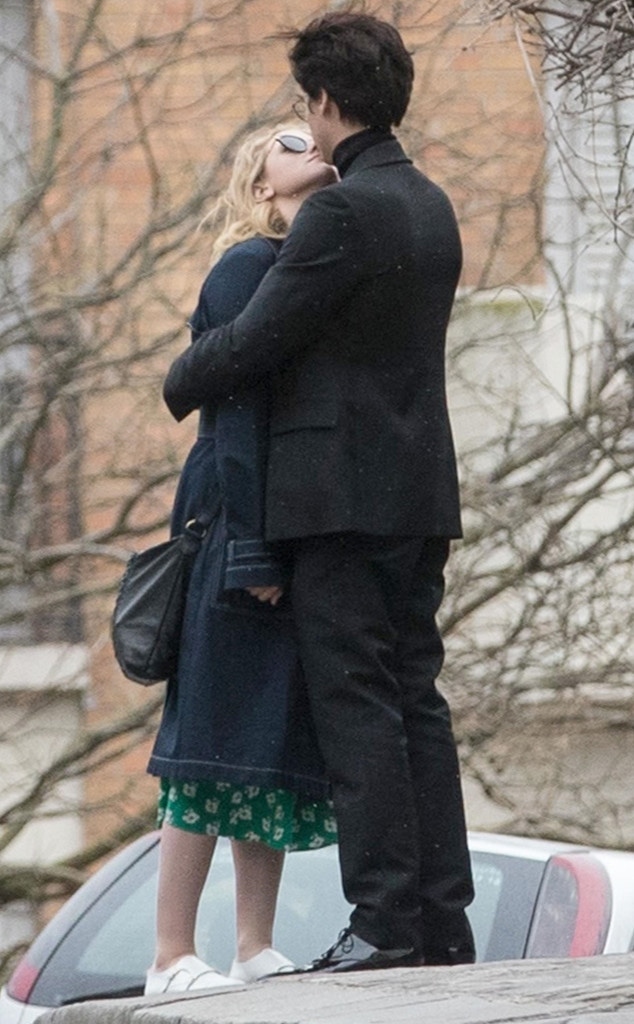 Best Image / BACKGRID
They love Paris in the springtime...
Riverdale co-stars and real-life couple Lili Reinhart and Cole Sprouse couldn't help but show their love for one and other while visiting the City of Love on Monday. The quiet couple, who has managed to stay under the radar for months, was caught kissing in public. That's right, real-life Jughead are real-life kissing! 
The low-key couple, who have kept mum about their relationship ever since they reportedly got cozy at Comic-Con 2017, were snapped smooching each ohter while sight-seeing on the streets of the famously romantic city.
In addition to Lili and Cole, several members of the Riverdale cast, including Skeet Ulrich, Mädchen Amick, Lochlyn Munro and Marisol Nichols, were in the romantic French city for the RiverCon convention, a three-day Riverdale fan convention in Paris.
Meanwhile, this is the first time the two have been spotted kissing in public. However, they have previously been photographed coupling up on the beach while on vacation in Hawaii earlier this year.
Both parties have not confirmed their relationship directly (in fact they've actively avoided it), but a picture is worth a thousand words, as they say...
 Cole told Elle in 2017, "I am one of those guys that's never ever going to talk about my private life with the public sphere. I mean people can talk about the Jughead as much as they want but when it comes to the personal relationships, I have spent much of my life separating work and play so I will continue to do so."
However, their feelings for each other have been hard to contain...
"To the man who has showed me more beautiful places in this past year than I have ever seen in my whole life," Lili wrote on Instagram when marking Cole's 25th birthday last August. "Thank you for all of the adventures and here's too many more."
Looks like the adventures are continuing...