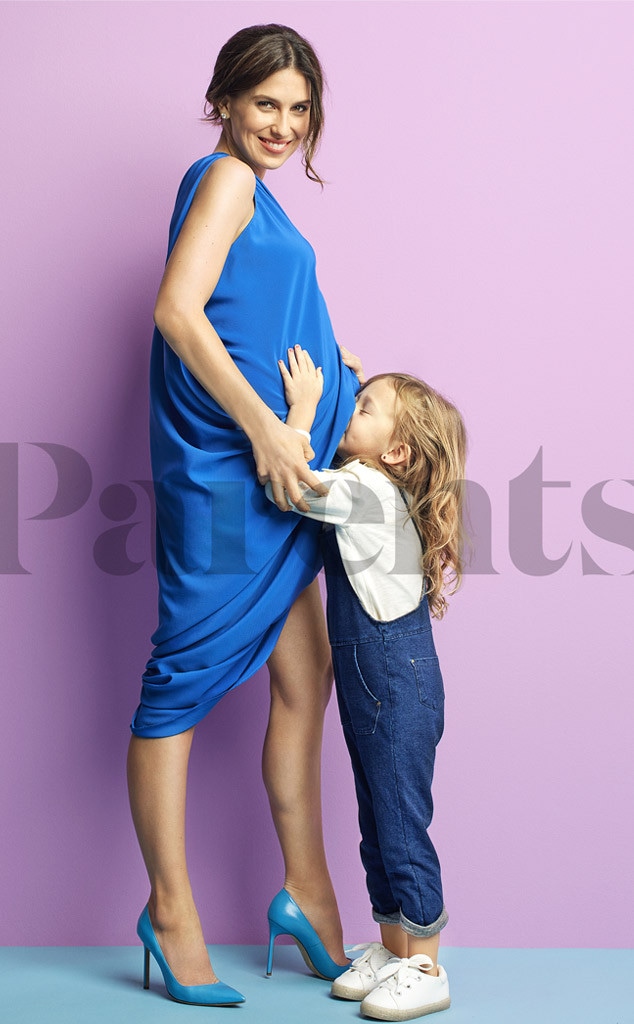 Parents/ Melanie Acevedo
Hilaria Baldwin is about to become a mother of four and she's getting real with Parents about the excitement and emotions that she and husband Alec Baldwin have with welcoming a new baby into their growing family. 
When asked about the arrival of baby No. 4 she says, "I'm not saying I won't have another meltdown when this new baby is born! But with a fourth pregnancy, you see the light at the end of the tunnel earlier. There's calmness and comfort from experience."
She goes on to explain that her three little ones—Carmen, 4, Rafael, 2, and Leonardo, 1—are "three irrational little monkeys who try to crawl all over me and don't understand that I'm very pregnant. When you go to a job, your coworkers are not like, 'Can you lift me, please? And make me lunch?' So I am in awe of stay-at-home parents."
One thing is for sure, the Spanish star has her own co-parenting style, and she likes it that way. 
"Most of the time, I'm with my children, and if they want something, I'm the alpha parent," she says. "Alec is very involved, but if they ask him for a treat, he's like, 'Go ask your mother!'"
Baldwin also got candid about the nerves of becoming a mom of four. 
"Carmen did everything with us. Then when Rafael was born, things got complicated," she says. "And when Leonardo was born, I had a moment of 'What have I done?' Panic! There were tears. But then I kind of lived it, and it all came together."
When it comes to the kids, Baldwin says that Carmen is the quintessential girl, who loves Barbies and dresses. She says Rafael is quite the opposite, "When he found cars and balls and things that smash he was like, 'This is what life is all about!'" While she admits Leonardo is obsessed with is his older brother, "So when Leo wants Rafa, Rafa thinks that's annoying. And Carmen wants Leo but Leo couldn't care less!"
"Carmen is on eager watch for this new baby brother," she says. "She's already planning the one after this, which I'm not sure is ever gonna happen. But we're really excited. Alec and I don't want to do much else other than be with the kids right now because they're so fun."