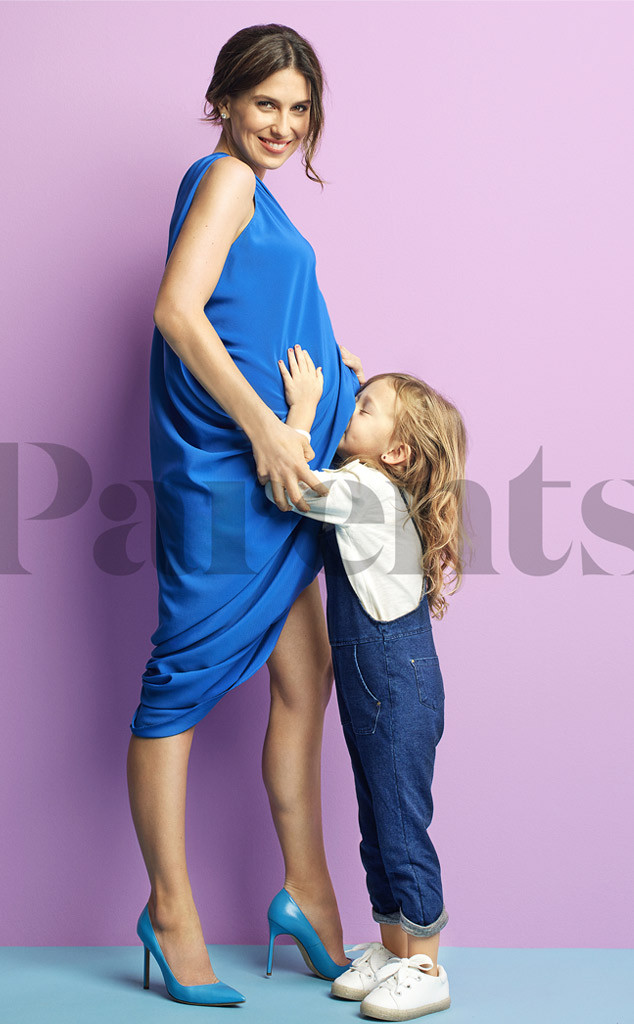 Parents/ Melanie Acevedo
Hilaria Baldwin is about to become a mother of four and she's getting real with Parents about the excitement and emotions that she and husband Alec Baldwin have with welcoming a new baby into their growing family.
When asked about the arrival of baby No. 4 she says, "I'm not saying I won't have another meltdown when this new baby is born! But with a fourth pregnancy, you see the light at the end of the tunnel earlier. There's calmness and comfort from experience."
She goes on to explain that her three little ones—Carmen, 4, Rafael, 2, and Leonardo, 1—are "three irrational little monkeys who try to crawl all over me and don't understand that I'm very pregnant. When you go to a job, your coworkers are not like, 'Can you lift me, please? And make me lunch?' So I am in awe of stay-at-home parents."