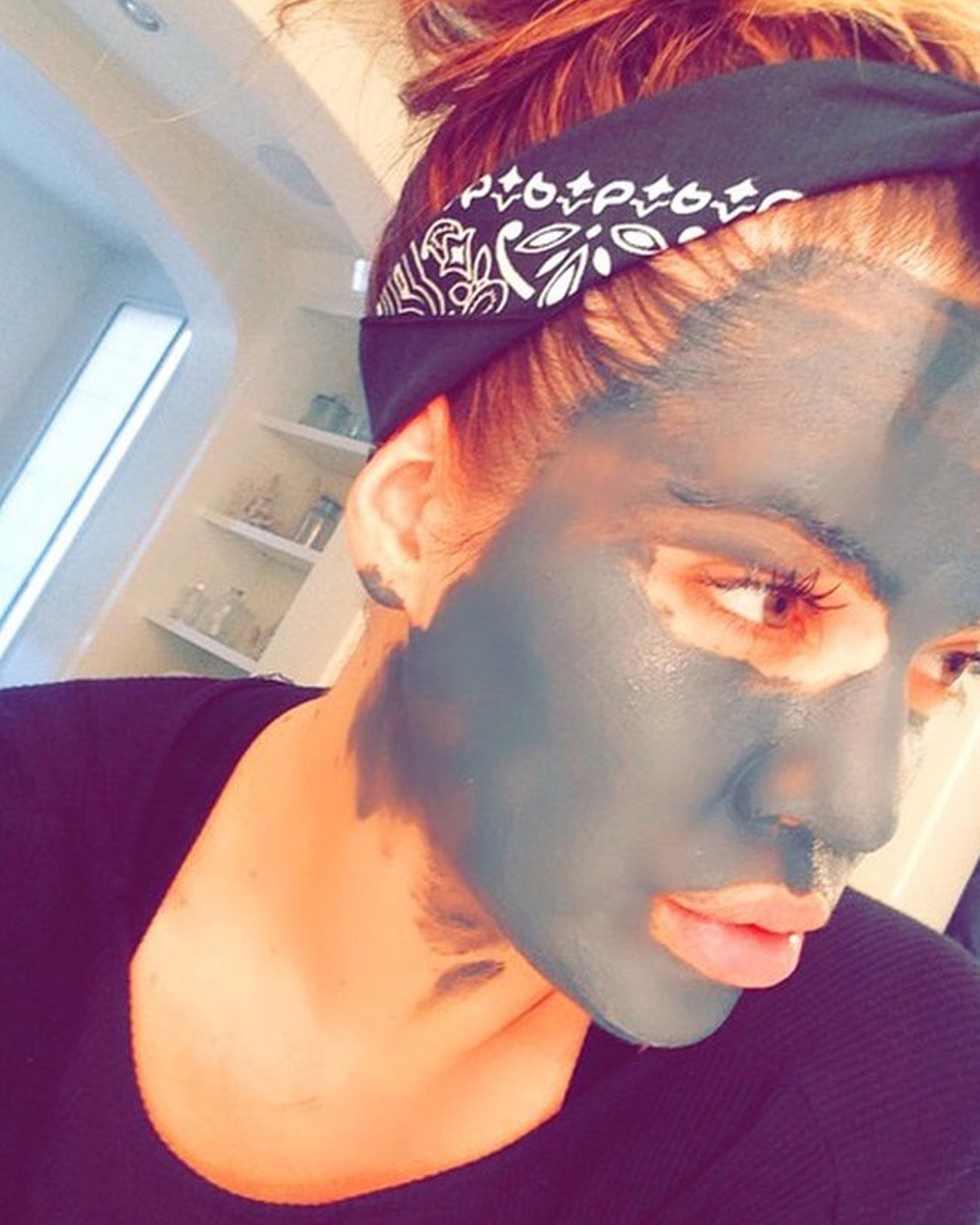 Instagram
Make the most out of your mask.
Judging by our Instagram feeds, detoxifying clay and charcoal masks are all the rage. Thanks to social media, we've seen Khloe Kardashian pose in one. We know it's a travel essential for Shay Mitchell, while Vanessa Hudgens, a GlamGlow brand ambassador, loves its Supermud product. These type of products help protect skin from pollutants, which contributes to aging.
But are you getting the bang for the buck? More importantly, are you getting the best possible benefits (read: pore decongestion!) from the product? If you're applying a clay mask, only to rinse it off a few minutes later, you may not be drawing out all the pollutants and impurities that you can.
"Clay masks are designed to help exfoliate the skin but they only do that if you let them dry," said Ryan Christopher, an aesthetician and Cosmedix Global Education Director, "Once fully dry, the clay will adhere to dead skin, oil and blackheads, so when you rub off the clay with a face cloth, it takes all of that debris with it! If you don't let the clay dry, then you are essential putting mud on your skin and missing the exfoliation factor!"