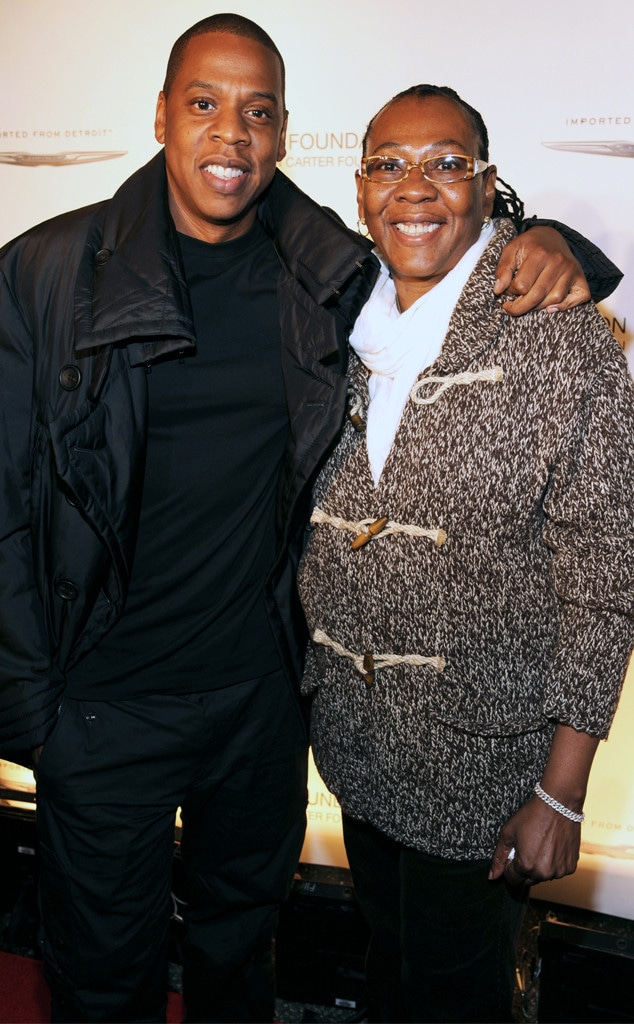 Wireimage
Jay-Z doesn't know what happy tears are, but he certainly shed them when his mother came out to him. 
In a newly released clip from his upcoming interview on My Next Guest Needs No Introduction, the award-winning rapper got candid with host David Letterman about an unforgettable conversation he had with his mom Gloria Carter. During the chat, she confirmed to her son that she felt like she was in love with her partner.
"I cried because I was so happy for her that she was free," he told Letterman of their chat just eight months ago. The next day, he wrote "Smile" off of his latest album, 4:44, in which Carter riffed about "living two lives."
"Imagine having to live your life as someone else and you think you're protecting your kids," Jay-Z contemplated. "For my mother to have to live as someone that she wasn't and hide and protect her kids and didn't want to embarrass her kids for all this time and for her to sit in front of me and tell me I think I love someone."
According to the rapper, he had known, but had never spoken directly with his mother. 
"This was the first time we had the conversation and the first time I heard her say that she loved her partner," he continued, noting that she used the phrase "I feel like."
"She held that little bit back still," he noted. "She didn't say 'I love...I'm in love.' She said, 'I feel like I love someone.'"
Still, the moment struck an emotional chord with Jay-Z. "I don't even believe in crying because you're happy," he quipped. "I don't even know what that is. What is that?"