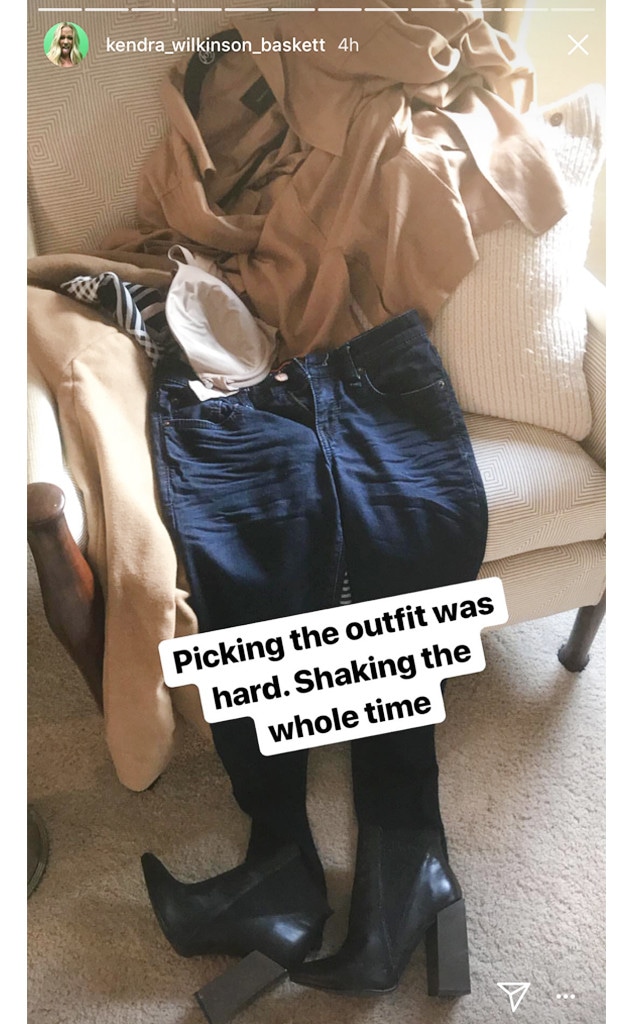 Instagram
You never forget a divorce outfit. 
It's the end of a fairy-tale romance for Kendra Wilkinson, who hinted at filing for divorce from former NFL pro Hank Baskett after 10 years of marriage. The Girls Next Door star has been chronicling her journey on Instagram Stories, sharing with fans her raw feelings, thoughts...and even her wardrobe.
After an emotional, tear-filled video in which she says, "I believed in forever I really did. Guess it's just not meant to be," the former Playboy playmate posted a shot of clothes, which included a beige button-up, jeans and black boots. "Picking the outfit was hard. Shaking the whole time," she captioned. She then posted a photo of a law office.
Choosing the right thing to wear under such emotional distress is difficult for anyone, but it can also be a channel for expression, especially if you're ready for a new chapter. 
Kendra isn't the only celebrity to carefully chose an ensemble during a split. Many stars use the first appearance after a breakup to show strength, growth and, in some cases, revenge. 
To see the most iconic post-split celebrity looks, keep scrolling. 
Do you remember a major look? Let us know in the comments!