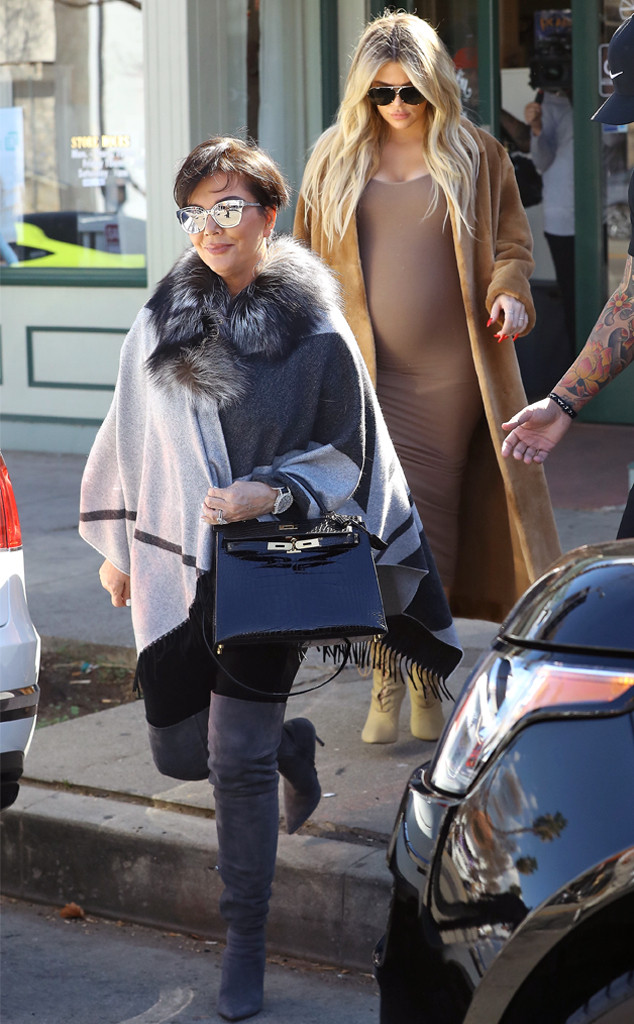 Pap Nation / Splash News
Not to fret, Khloe Kardashian—help is on the way in the form of Kris Jenner.
As the reality star's due date looms, E! News has learned the mama-to-be has a special visitor preparing to make her way to Cleveland.
"Kris is clearing her schedule and will be heading to Cleveland for the birth and to help Khloe get situated at home with the baby," a source told E! News.
While Jenner will help settle everything into place, she's not the only expected family visitor. "Depending on the other sisters' schedules, they will come out at some point," the insider noted.
As for the expectant star, Khloe "is still resting and relaxing at home," the source added. "Everything is ready and she is just waiting."