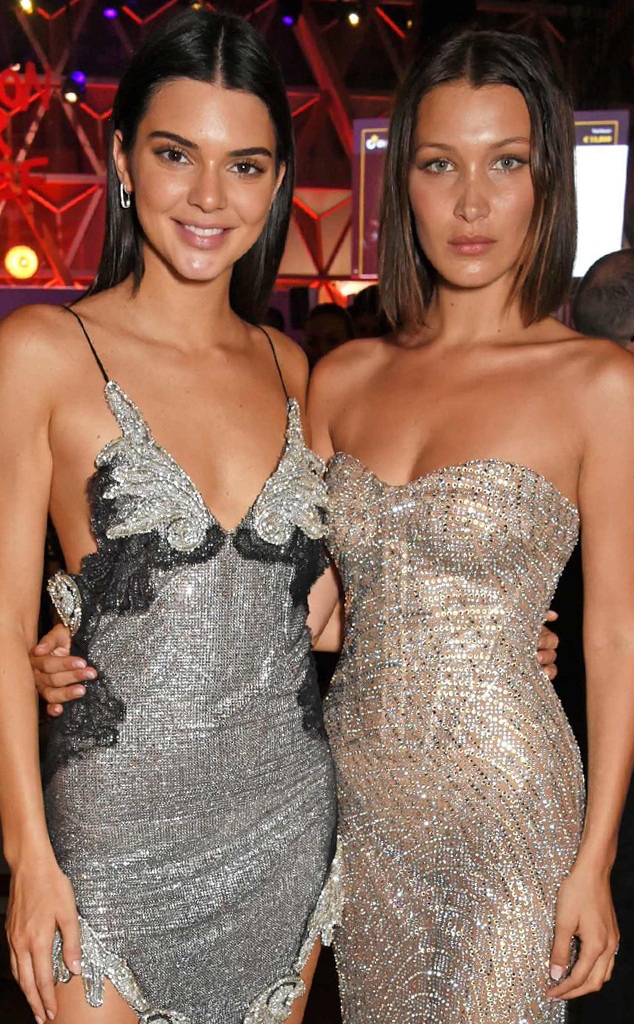 Dave Benett/Getty Images
Don't mess with Bella Hadid.
The 21-year-old supermodel has fired back at a hater on social media after the Instagram troll called her and pal Kendall Jenner "fake bitches."
Over the weekend, Instagram account @ballahadid posted a pic of Kendall and Bella, asking followers, "Kenny or Bella?"
In response to the post, one Instagram user wrote, "2 fake bitches sitting in a tree, first comes the nose job, then comes the lips, oh and don't forget the built in cheeks [face with tears of joy emoji]."
The comment continued, "Lmao y'all trippin' fam, money can get you a new face but not a nicer personality which these two girls need."
After seeing the comment, Bella gave the hater a piece of her mind. Instagram account @commentsbycelebs captured Bella's response to the social media troll.
"I wish you would know either of our personalities," she replied. "And not only that, I wish you would only grasp a heart of your own. Blessings to you sweetheart."
Bella ended the comment with this send-off: "Jealously is a cry for help that I wish I could help you with."
Like we said, don't mess with Bella Hadid...or Gigi Hadid for that matter. Bella's clapback comes shortly after her sister slammed body shamers for calling her "too skinny."
What do you think about the Bella's reply to the Instagram hater? Sound off in the comments!