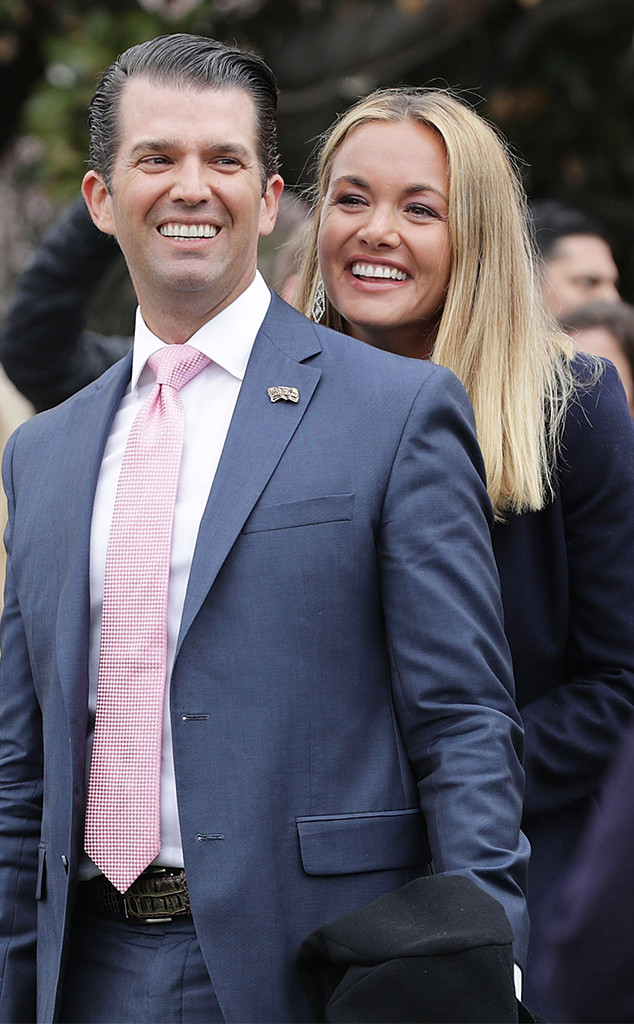 Chip Somodevilla/Getty Images
Weeks after Vanessa Trump filed for divorce from Donald Trump Jr., the pair reunited at the annual White House Easter Egg Roll celebration in Washington D.C. on Monday—and the parents of five were all smiles.
The former couple's children Kai Madison, 10, Donald III, 9, Tristan, 6, Spencer, 5, and Chloe, 3, joined a slew of kids for the annual egg-rolling event on the lawn of the White House, which is a tradition that was started by President Rutherford B. Hayes in 1878.
Meanwhile, the duo released a joint statement on March 15, stating that they were splitting after 12 years of marriage together.
Days later, rumors circulated that Trump had an affair with Danity Kane's Aubrey O'Day in 2011 while she was appearing on Celebrity Apprentice and he was an adviser.