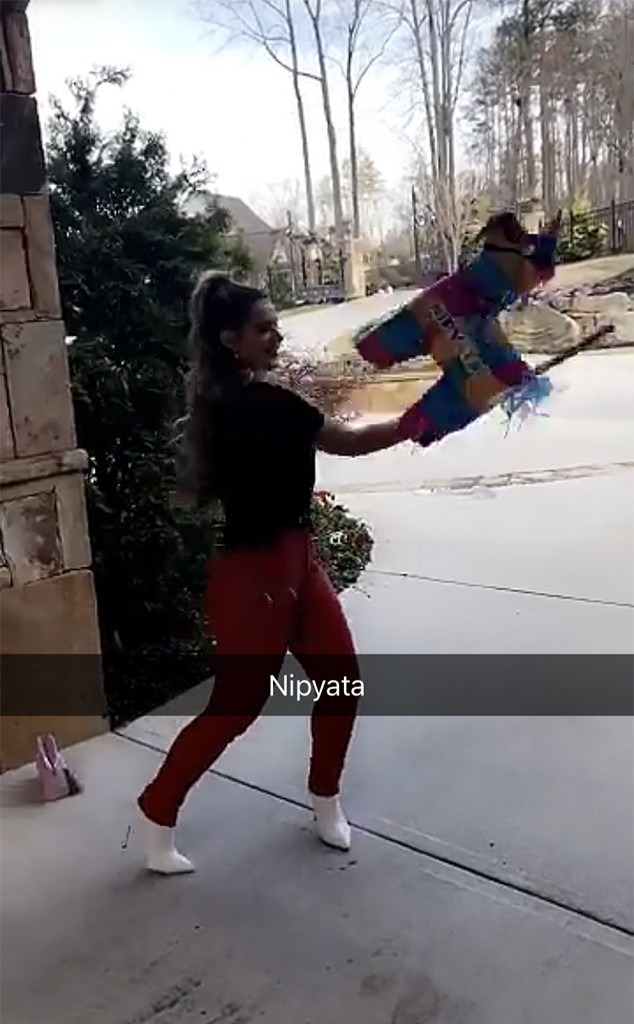 Snapchat
Drink up (and responsibly), Brielle Biermann, you're legal!
Her mom and Real Housewives of Atlanta and Don't Be Tardy star Kim Zolciak-Biermann posted on Snapchat on Friday videos of her daughter beating a piñata filled with mini bottles of alcohol. Brielle turned 21 in February.
"This is a Nipyata!" the 39-year-old reality star yells. "It has little alcohol nips! Come on, girl, Brielle, hit it...you're not hitting it hard enough. Beat it! Beat it! Yes! Get it! Come on honey, get it! Harder!"
"You're 21, Boo!" she adds. "Oh my gosh. Drink 'em later. Oh my God, Fireball, Brielle, yes! Woo!"
Friends and other family members, including dad Kroy Biermann and sister Ariana Biermann, 16, cheered Brielle on.
"You're sister's not old enough, sweetie," Kim told her, after the bottles burst out.
Brielle, the eldest of Kim's children, later partied during a night out with her mom and friends.