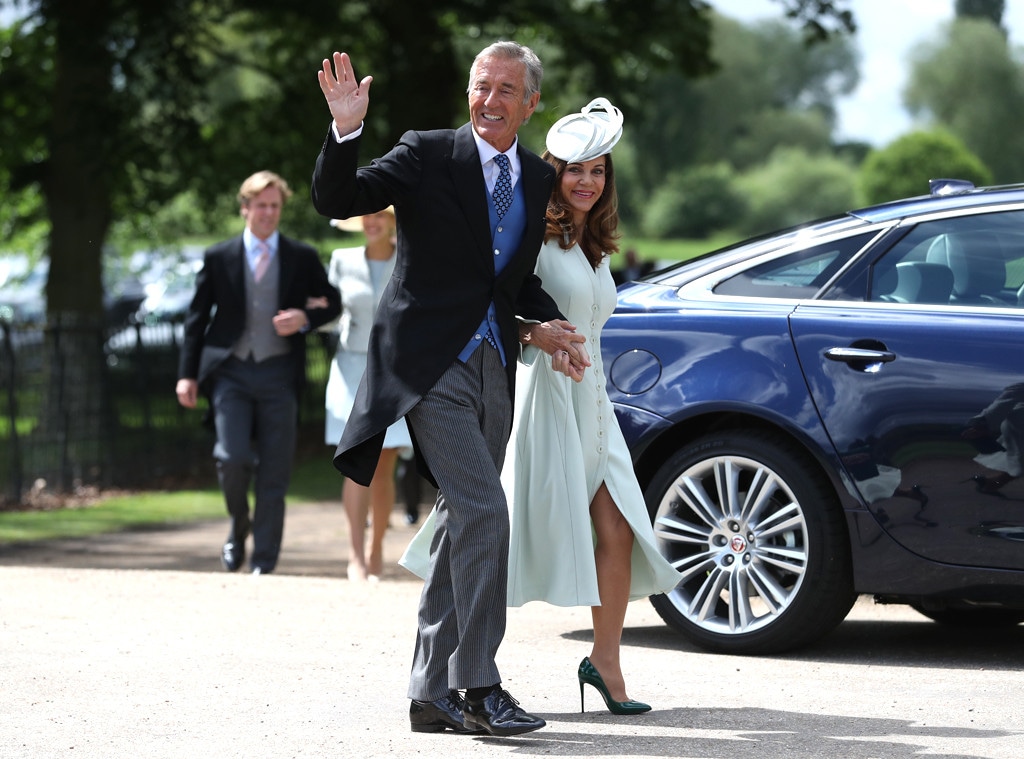 Press Association via AP Images
Pippa Middleton's father-in-law David Matthews was arrested at Paris' Orly Airport earlier this week and charged by French police with the rape of a minor in the late 1990s, reported Agence France Press wire service and British newspaper The Telegraph on Friday.
The outlets report that the 74-year-old, who is father to Pippa's husband James Matthews, was arrested and taken into custody at the airport and later questioned by officers from the Protection of Minors Brigade.
A Paris judicial official confirmed Matthews' arrest to The Telegraph. The French official also said that Matthews has since been released from custody and was not ordered to stay in the country.
A Paris judicial official told the Telegraph: "I confirm that David M was placed in police custody on 27 March at the Brigade for the Protection of Minors."
"Following his arrest, the Paris public prosecutor's office opened a judicial investigation, overlooked by an examining magistrate," added the official.
According to The Telegraph, the official stated that the alleged crimes were committed from 1998-1999. The newspaper also reports that Matthews has denied the "untrue and scandalous accusation."
"The investigations will now continue as a judicial investigation and will be led by an investigating judge," the official told The Telegraph, adding that he has been released from custody and has not been ordered to remain in France. 
The New York Times reports that Matthews faces potential charges of "rape on a minor by a person with authority over the victim."
A spokesman for Matthews told The Telegraph, "David Matthews categorically denies the allegation and unequivocally contests the untrue and scandalous accusation."
Matthews was at the wedding of Pippa, the sister of Kate Middleton, and his son on May 20 of last year. He attended the nuptials with his wife Jane Parker, whom he has been married to since the 1970s.
Matthews is the son of a coal miner, but became a self-made millionaire.
At first a race car driver, David retired from the track in 1973 after a horrific accident. He went on to own a car dealership until 1991, when he became a lucrative career in property development.
The property developer went on to buy the celeb haunt Eden Roc hotel in St. Barths.
After purchasing a Scottish estate, Matthews is Laird of Glen Affric. In addition to James, he is father to reality star Spencer Matthews and Michael, who died while climbing Mount Everest at the age of 22. Matthews also has a daughter with his first wife.