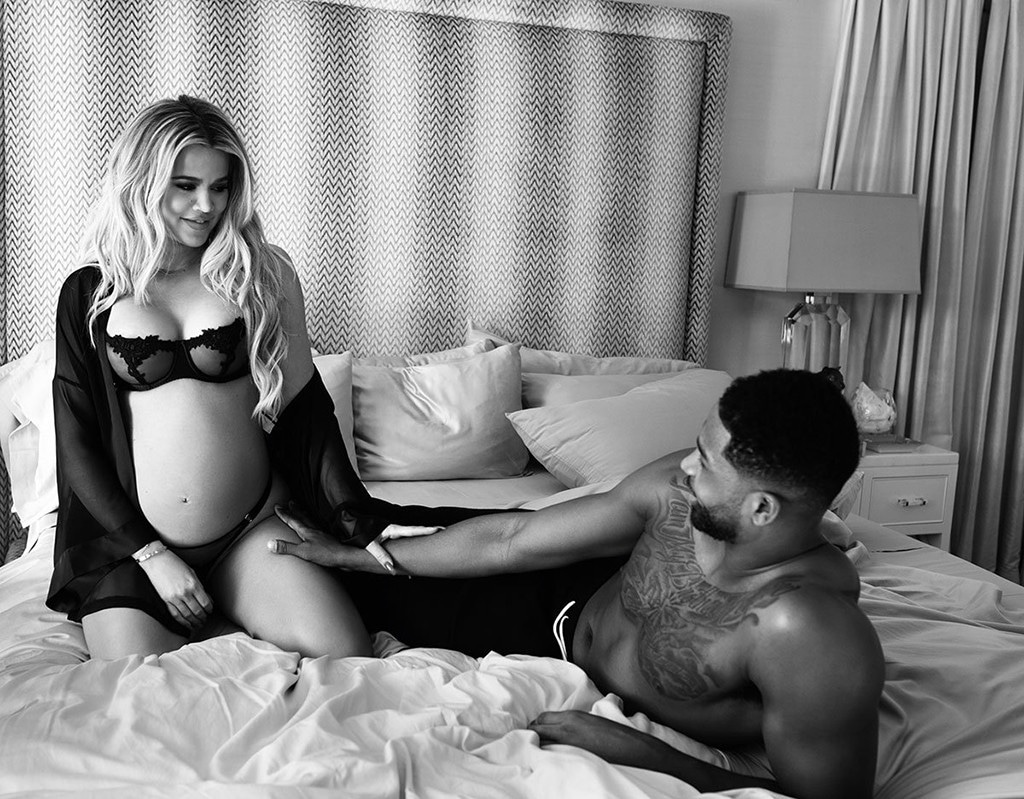 Sasha Samsonova/khloewithak.com
Random thoughts...with Khloe Kardashian...
Keeping Up With the Kardashians' expectant mom-to-be hit up Twitter on Friday night to let the world know that she can't wait to get back to her "beast mode" fitness routine once she gives birth to Baby Girl Thompson. 
"Random thoughts but I can NOT WAIT to f--k up the gym when it's time,"tweeted the reality star, who is pregnant with her first child with boyfriend Tristan Thompson. "BEAST MODE is dying to return!! I know it won't be easy but I'm excited for the challenge."
The Revenge Body star is known for her rigorous workouts, her hardcore weight-training and of course, her love of a good gym selfie.
The 33-year-old star has been open about slimming down over the years, which she credits to diet and exercise. 
On Feb. 20, the Good American designer tweeted an honest question to her 30 million followers about her ever-expanding baby belly.
"Good morning!! Does anyone else who has been pregnant or if they are pregnant feel that in the morning their bumps are smaller. But throughout the day there bumper gets bigger and bigger and bigger LOL asking for a friend," joked the jeanswear maven.
Regarding her overall body, Kardashian has kept a positive outlook and good attitude about her changing  shape.
"I feel like I've always had cellulite but it's way more prominent at the moment," she tweeted. "So far no stretch marks. So I'm happy about that the perks of being chubby previously. Lol my tummy knows how to stretch."
After months of speculation, Khloe confirmed in December that she was indeed pregnant with her first child.
"My greatest dream realized! We are having a baby! I had been waiting and wondering but God had a plan all along. He knew what He was doing. I simply had to trust in Him and be patient," she wrote to her followers. "I still at times can't believe that our love created life! Tristan, thank you for loving me the way that you do! Thank you for treating me like a Queen! Thank you for making me feel beautiful at all stages!"
E! News reported the news that Khloe was pregnant in September.