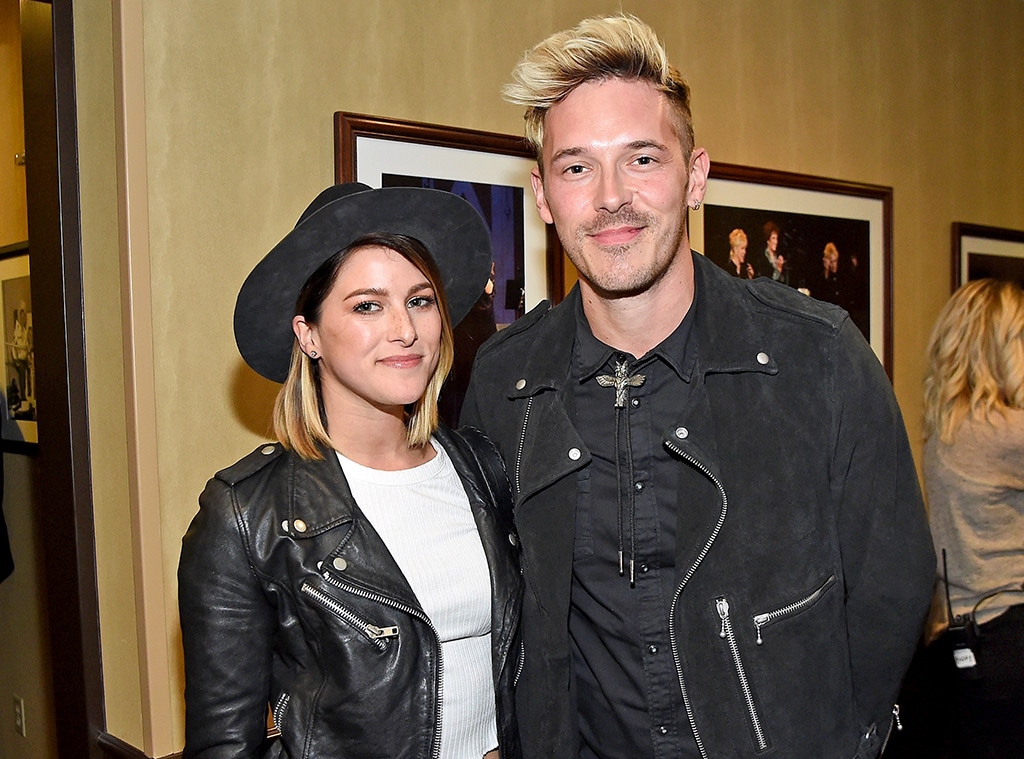 Rick Diamond/Getty Images fro CMT
Cassadee Pope can't help but gush over her new man.
 The 28-year-old singer opened up about her Nashville star boyfriend Sam Palladio, revealing that their romance is "super easy breezy."
"He's super talented," Pope told Taste of Country's Sam Alex Radio on Thursday.
"We met a long time ago — I think it was at a CMA afterparty — and it was like a hi-bye, never saw him again, never hung out," she said. "And then, gosh I think it was December of last year, we decided to take our dogs to the dog park … and we hit it off! For now — I don't know, it's still new."
"I think the original idea [for the date] was his and then I was like, 'How about tomorrow?' " Pope added.
According to Pope's Instagram, the new couple attended the wedding of Maren Morris and Ryan Hurd together over the weekend.
"Watched my two buds get married yesterday. My heart is so full for you @marenmorris & @ryanhurd," Pope captioned a photo of herself and Palladio. "Also, I'll pay you later for being my date, @sampalladio."
As E! News previously reported, the Season 3 winner of The Voice and her former fiancé, All Time Low drummer Rian Dawson, called it quits after seven years together.
"It's kind of crazy. I've thought about it not too long ago how I've just never dated as an adult," Pope revealed today. "My last relationship started when I was 18 and ended a year ago. I definitely did the dating thing for a minute and was like, I need to take time for myself and it was the most monumental time in my life which was both scary, terrible and amazing."
"When you get out of a relationship you're like 'Will I ever find somebody again and you kind of think this irrational thought like, 'I'm never gonna find anybody."
I think it's safe to say that certainly wasn't the case!