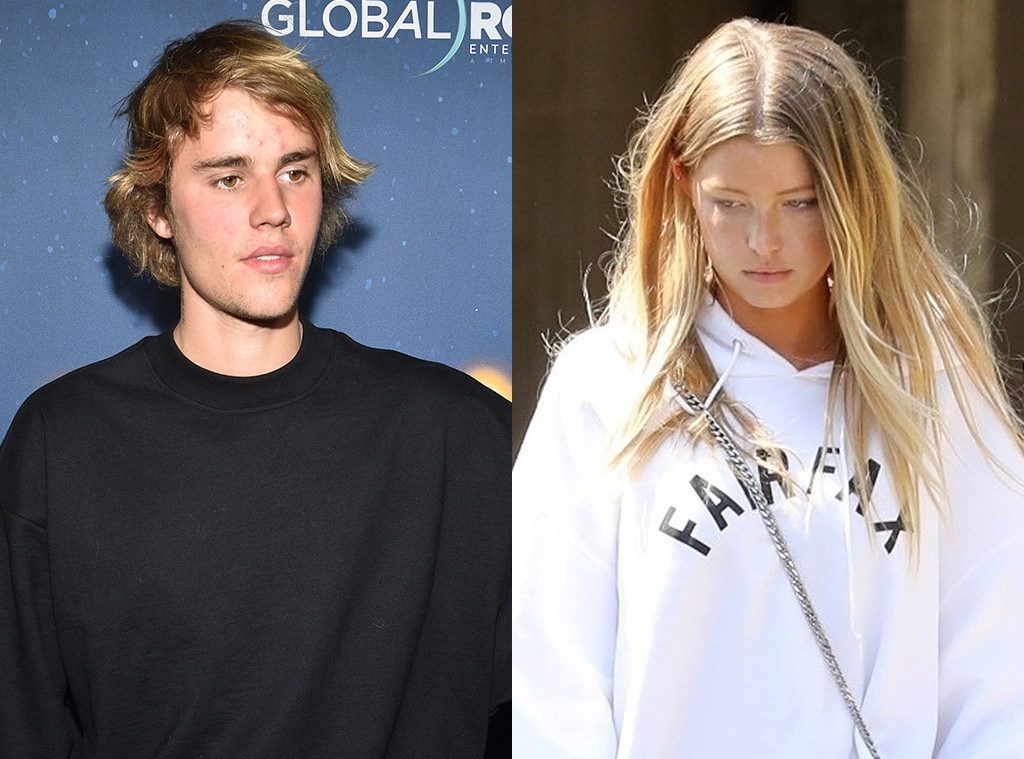 REX/Shutterstock; Vasquez-Max Lopes / BACKGRID
Justin Bieber and Hailey Baldwin attended the same church service...and social media thinks Baskin Champion might've been there too.
The 24-year-old "Boyfriend" singer and 21-year-old model Hailey were spotted leaving the service (separately) on Wednesday night in Los Angeles. Shortly after, a photo from the service popped up on social media showing Justin sitting in front of a blond thought to be Baskin.
While it hasn't been confirmed, Justin and Baskin, the sister of model Abby Champion, have been spotted together multiple times this month. It was just last week that a source told E! News that Justin and Baskin are "hanging out."
On March 20, Justin and Baskin attended Craig David's concert together at the Roxy. A week prior to the concert, Justin and Baskin supported Abby's boyfriend Patrick Schwarzenegger at his Midnight Sun movie premiere.
"They've hung out several times in the last few days," the insider told us. "They were also out together on Friday night with Patrick and Abby. They went to multiple clubs including Avenue and they all left together."
The source also added, "Justin seems very into Baskin and like they are very comfortable together. They are having fun and always laughing and flirting."
These sightings of the duo together occured shortly after it was revealed that Justin and Selena Gomez are taking some time apart.
"Justin has been upset about the recent break from Selena and is trying to keep busy until they work things out," a source told E! News. "It wasn't his choice for them to split, and he is really taking time to focus on himself right now. He has been working out every day, focusing on church and being out and about with his friends."
The insider added, "Justin was introduced to Baskin through his friend group and they have only hung out a few times. He has definitely been liking her company, but to say they are dating is a huge stretch. Justin isn't trying to be serious with anyone but Selena."
On March 23, E! News learned that Justin and Baskin spent several hours together at Justin's house.
"They spent the day inside and she arrived on her own," an eyewitness shared with us. "Justin was waiting at home for her. After spending the afternoon together, they both left the house within a few minutes of each other in separate cars."
On Wednesday, the same day she's thought to have attended church with Justin, Baskin posted a photo with her family's dog...which means she might actually be visiting her home state of Alabama.