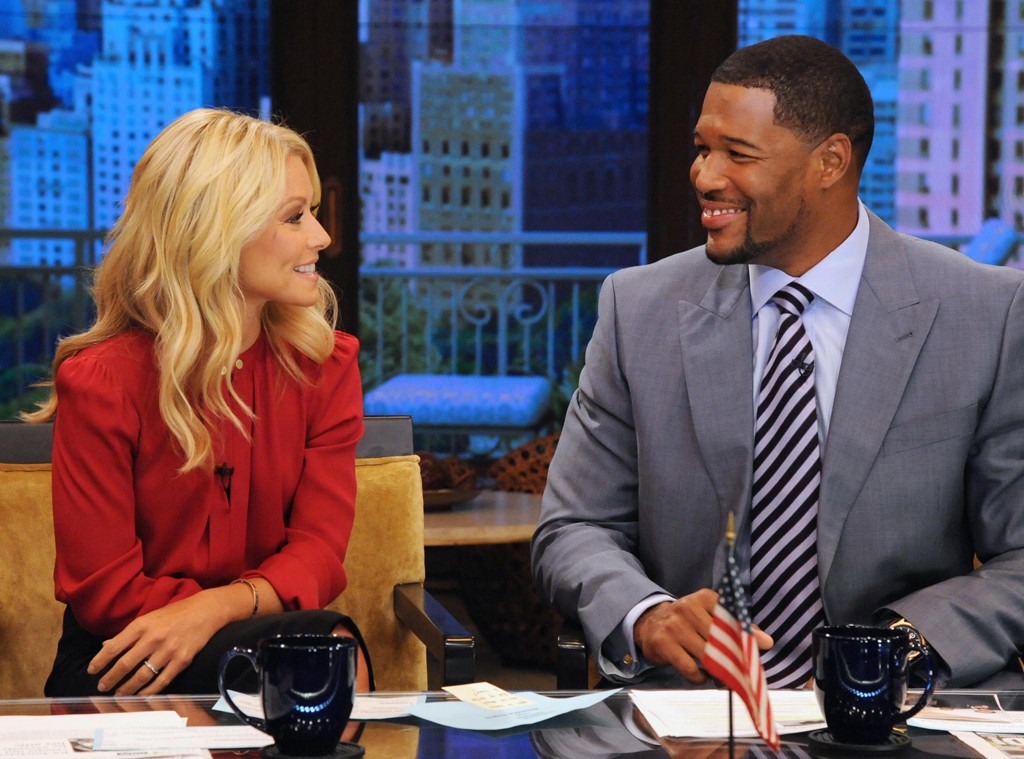 ABC
Michael Strahan has no regrets about his daytime departure.
The Super Bowl champ turned Emmy-winning TV star recently sat down with Graham Bensinger to discuss everything from retirement and marriage to his controversial exit from Live With Kelly. Strahan left the popular daytime show in 2016, after four years as co-host alongside Kelly Ripa, who has been hosting the show since 2001. His sudden move to join Good Morning America fulltime shocked many. And after learning of the switch only minutes before the rest of the world, Ripa took time off and the network eventually apologized. 
Now almost two years after his exit, Strahan is opening up and says he has zero regrets about his dramatic departure. "There's nothing I would have done differently," he shared. "I handled it as professional as you can handle it and I have been a professional from day one there to the last day I left… I had the opportunity to do something that most people don't—I get a chance to evolve; to do different, creative things."
Strahan is clearly drawn to change professionally saying, "A lot of people think, 'Oh why would he leave?'...I don't wanna do that forever! No! People get so complacent. It makes me sick that someone [says], 'You got a good job, you just got to keep it.'"
While he is currently doing well on GMA, Strahan makes it clear he won't be on our TV screens forever, a decision influenced by his family. Strahan has four children: Twin daughters in their teens and a son and daughter in theirs 20's.
When discussing his retirement plans, he suggests the time will come "when my kids are in college."
He elaborates saying, "I wanna be able to go to college; I wanna be able to say, 'Yeah, let's take a trip.' Not, 'Oh you know what, I gotta get this vacation time off. Well hmm, there's a game on Sunday. I can't.' I want a life where there's some freedom at some point... But I guarantee you this: I'll be off TV before a lot of people [are] sick of seeing me on TV."
The twice-divorced star also opens up about his failed relationships and view on marriage.
"I think marriage is great. I really do. And I know I've had a few failures and I say, 'You learn from your failures,' right?... But I love marriage. I like companionship; I'm not against it at all," he explained. "Would I ever get married again? I'll never say never. I'm not gonna be so bitter to be all, 'Oh I got divorced… stay away from marriage.' No, I'm not that guy."
Strahan also opens up to Bensinger about his childhood as a military brat in Germany and his ignorance to American culture upon returning to the U.S. after being drafted by the New York Giants.
The full episode debuts this weekend on the nationally-syndicated TV show, In Depth with Graham Bensinger.