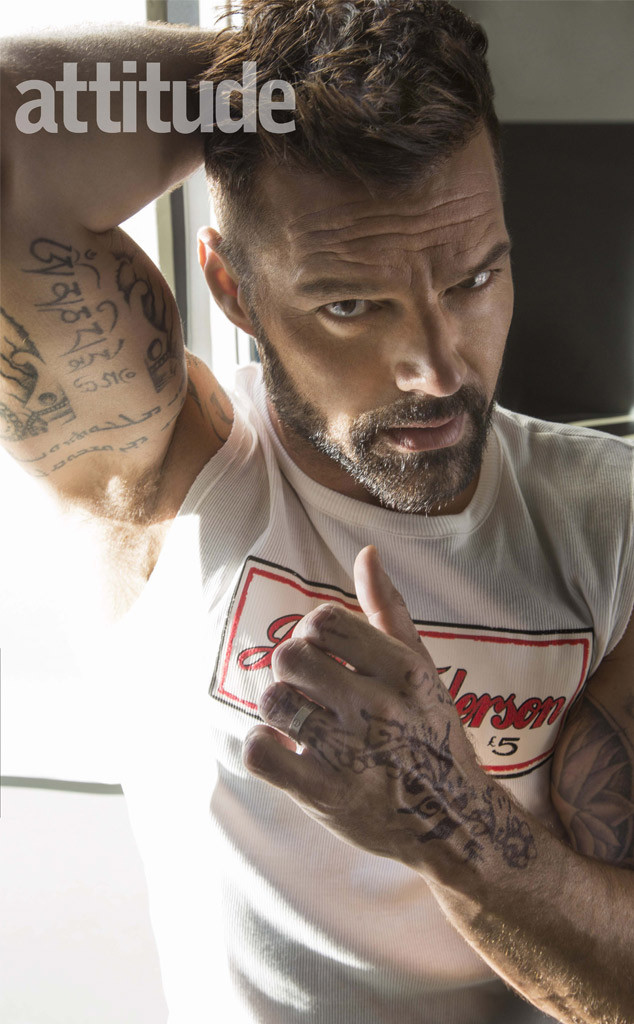 Attitude by Tony Duran
Ricky Martin is opening up about how he met his husband Jwan Yosef and how they strive to make their kids proud and full of self-esteem.
Martin candidly explains that it took time to build his relationship with the contemporary artist.
"I contacted him, and we talked for six months. We were just sending messages, talking about life and existential issues. Nothing sexy, nothing sexual. It's not that he was sending me sexy pictures and vice versa, I swear. But when I first saw him, I said, 'I am going to marry this guy.' And apparently, he said exactly the same thing," the 46-year-old singer says to Attitude. "Obviously, he only told me this, later on, you have to keep it to yourself at first! But I lost my breath when I saw him. Six months' build-up and it was very romantic."