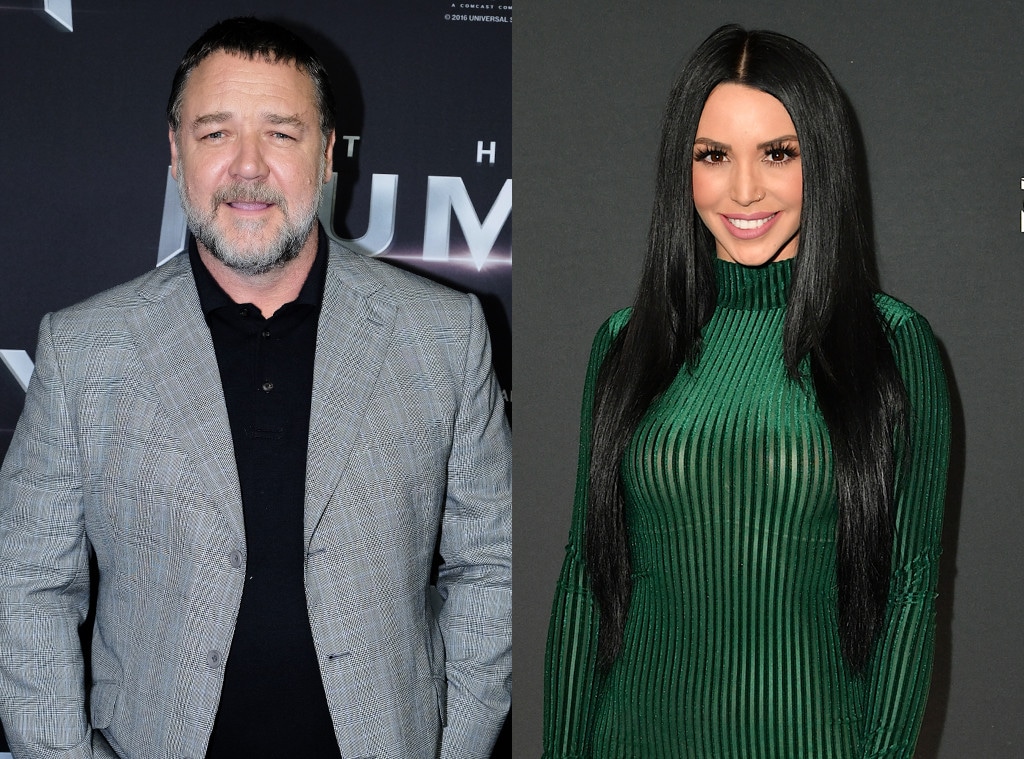 Getty Images
While at first it may not seem like Oscar winner Russell Crowe and Vanderpump Rules' Scheana Shay would have a lot in common, there's actually a surprising connection between the two stars.
Both Russell and Scheana have had relationships and breakups that have been very public and played out in the press. Russell and Danielle Spencer called it quits in 2012, though he admitted in 2015 that the duo hadn't legally split up and he was still in love with her, it was reported just months ago that the duo had finalized their divorce.
Now, the 53-year-old actor has revealed that he's having a divorce auction, a similar idea to Scheana's post-split business venture, "Divorce Closet."
George Pimentel/WireImage
Russell was a guest on 2GB on Thursday and told radio host Alan Jones about his "Art of Divorce" event, in which he's auctioning off 227 personal items...worth millions.
"The process of divorce and no matter how positive you are and in agreement with the fact that you are separated...there's still a lot of really deep things to unwind," Russell told Alan. "So through the course of that I started to just look around and go, 'How can I celebrate this? How can I put this in a different perspective and actually get some joy out of this instead of just sadness?' So this is what I came up with."
"I was actually flying in what they called APY Lands this time last year with the artist Ben Quilty and over a couple of vodkas at altitude I conceived this idea," he laughed, adding that Ben thought it was just a joke.
Some of items up for sale at the auction include Russell's past movie memorabilia and a dinosaur skull he bought from Leonardo DiCaprio. The auction will take place on April 7, which happens to be his birthday...and his wedding anniversary.
As for Scheana, she's been dealing with a lot of ups and downs in her personal life over the past couple of years, much of which has been shown on Vanderpump Rules. Back in November 2016, E! News confirmed that Scheana had filed for divorce from husband Mike Shay.
In February 2017, Scheana moved on from her split and started dating actor Robert Valletta. The duo's relationship has been well documented on the Bravo reality show this season and viewers have seen them start a business together called the "Divorce Closet," a place where couples can sell their ex's things after their split.
Unfortunately, Scheana and Robert have called it quits, so we'll have to wait and see what happens with "Divorce Closet" on Vanderpump Rules.
(E! and Bravo are both part of the NBCUniversal family.)