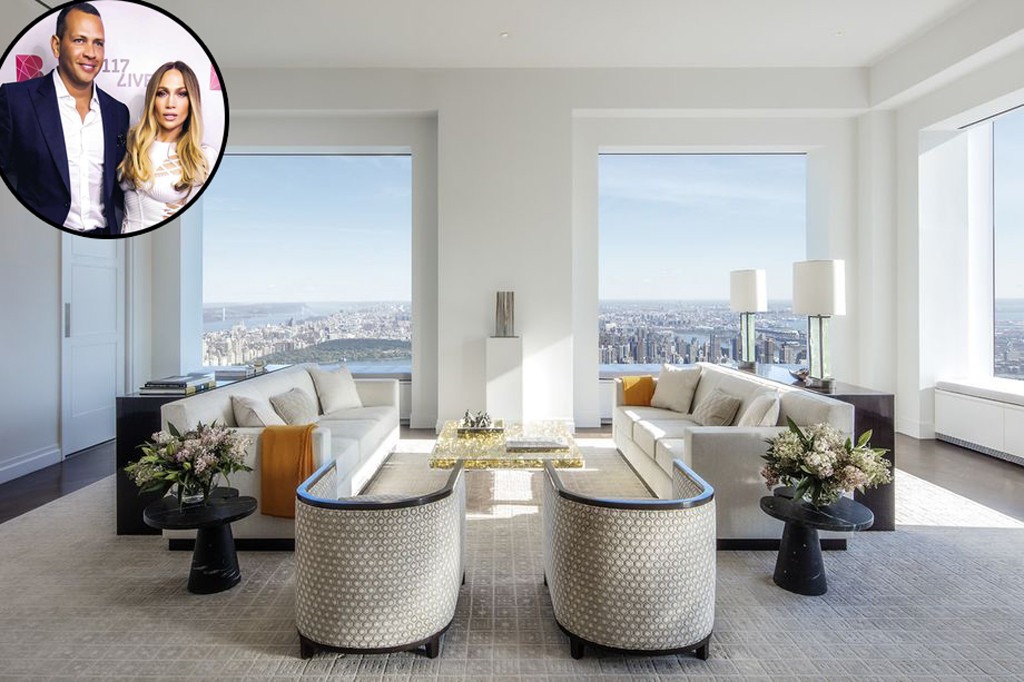 Shutterstock; Courtesy: StreetEasy
Living in the Big Apple comes with a big price tag.
Fortunately for Jennifer Lopez and Alex Rodriguez, they have the work ethic, careers and accomplishments to splurge a little on a new property.
E! News can confirm the couple purchased a three bedroom, 4.5 bathroom unit in Manhattan's 432 Park Avenue. The space, located in the tallest residential building in the Western Hemisphere, costs about $15.3 million.
According to listings website StreetEasy, residents have access to about 30,000 square feet of amenities including a private restaurant, indoor swimming pool, fitness center and a screening/performance venue.
Both Alex and Jennifer also have separate properties in Miami and Los Angeles.
The purchase comes as the couple continues to enjoy their romance that reached the one-year mark in February.  
And while fans may be hoping for an engagement announcement soon, both parties appear to be taking their time.
"I do believe in marriage, and I would love to grow old with somebody in a committed relationship. But I'm not forcing anything right now," Jennifer shared with Harper's Bazaar. "It's good, it's healthy; we communicate well. We understand each other's lives in a way that most other people couldn't."
Until then, the pair reminds busier than ever. Jennifer continues working on NBC's World of Dance while also performing sold-out shows as part of her Las Vegas residency.
As for Alex, he recently finalized a multiyear deal to join ESPN's Sunday Night Baseball team. The Shark Tank guest star also remains focused on investing in new and existing companies.
With busy schedules like that, here's hoping the pair can find some time to enjoy their new property every once in a while.