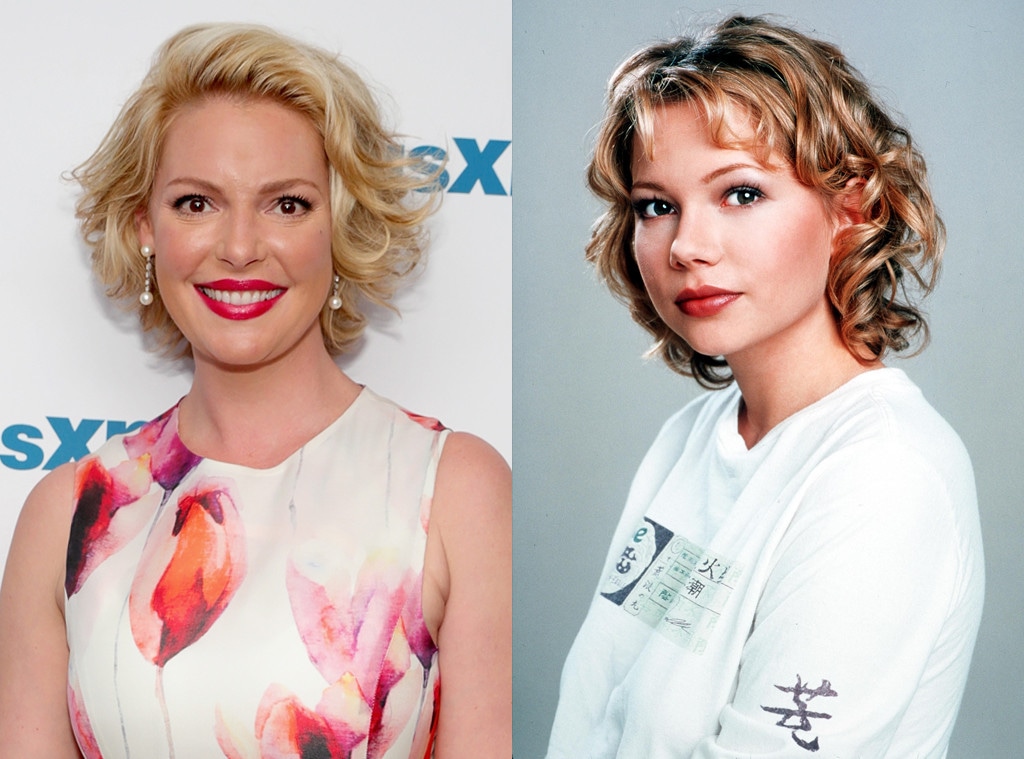 Getty Images
After years spent welcoming them into our living rooms week after week, it becomes nearly impossible to imagine anyone else playing some of our favorite characters on television. 
But with the nature of casting being what it is, there are always going to be surprising also-rans in the race for TV's most iconic roles that the creators of our favorite shows will inevitably reveal years later. Case in point? The surprising news from Dawson's Creek scribe Kevin Williamson that the role of Jen Leery almost belonged to future Grey's Anatomy star Katherine Heigl and not Michelle Williams.
In the March 30 issue of Entertainment Weekly, Williamson opened up about the casting of the show's core four characters, admitting that Heigl auditioned for the role thanks to the pilot's director Steve Miner, who directed the young actress in his 1994 film My Father the Hero. 
"She looked slightly older at that time. Even though she was younger, I just think she was more mature," he reflected. "She gave a great audition, I remember we were all sort of like, 'Wow, she's good.'" However, once Williams entered the picture and nailed a performance of a largely silent scene between Jen and her dying grandpa, the deal was sealed.
"I'm a horror movie guy, so I recognized Michelle from Species," Williamson said. "She was the baby Species monster. But she walked in and she came across as an angel."
Of course, Heigl isn't alone in being an "almost was" when it comes to a major TV role. In fact, as Williamson has revealed, she wasn't even the only one from Dawson's Creek. For a look at all the actors who came close to landing a role that ultimately turned someone else into a star, be sure to check out our updated gallery of TV casting could've beens!
Can you imagine Heigl as Jen? Sound off with your thoughts in the comments below!