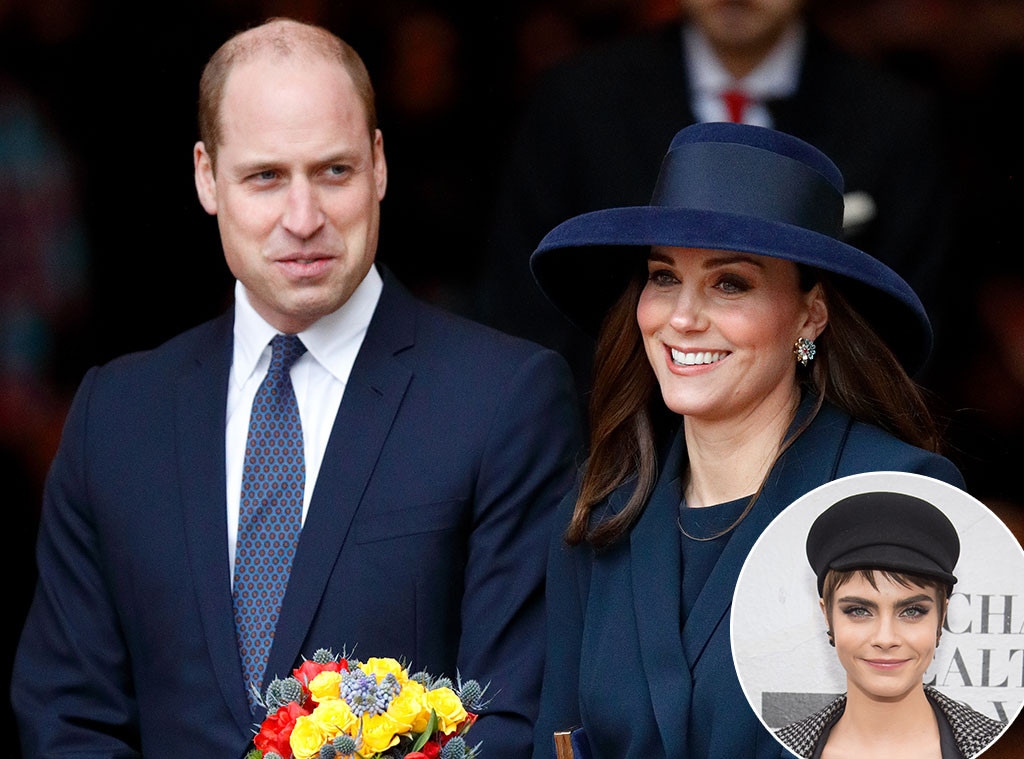 Max Mumby/Indigo/Getty Images, Stephane Cardinale - Corbis/Corbis via Getty Images
Paging Cara Delevingne: We really need your skills right about now.
In case you missed the big news, Kate Middleton and Prince William welcomed their third child into the world Monday.
And while fans are already trying to guess the name of the royal family's youngest family member, we think a supermodel may be able to help.
For the Duchess of Cambridge's first two pregnancies, Cara has had incredible luck with predicting names.
Back in 2013, the U.K. native expressed her congratulations to the couple. At the same time, she threw in her guess before the baby's name was officially announced.
Watch:
Cara Delevingne Picks Names for Royal Baby No.2
"It's a boy!!! Congratulations William and Kate!! X" Cara shared on Twitter. "The royal baby should be called George!! (If i get it right I win a pint)."
If that wasn't impressive enough, something similar happened before Kate welcomed her second child.
While attending the 2015 BAFTA Los Angeles Tea Party, E! News asked if the actress was excited for the royal family's upcoming baby.
"Yes, I'm very patriotic," she explained to us. "It's funny though, Americans love them so much! I've grown up with them so it's normal to me."
When asked to drop a name for the couple's upcoming child, Cara had some suggestions. "Alfie for a boy and Charlotte for a girl," she shared.
Yes, we can't believe it either!
So Cara, what do you have to say for baby No. 3?