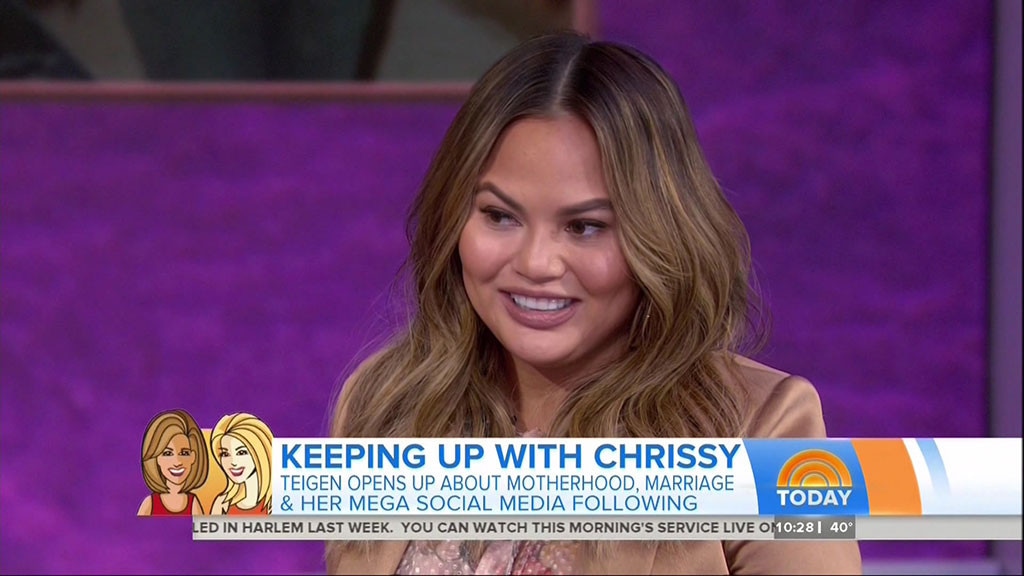 NBC/Today
Chrissy Teigen holds the answer to the ongoing mystery sweeping Hollywood—who bit Beyoncé?
As is common knowledge at this point, an unnamed actress bit the Grammy winner back in December at a party, as Tiffany Haddish first revealed to GQ. Teigen has since confirmed she knows who the culprit is, but is keeping her lips sealed—as difficult as that may be for this juicy topic.
"This is like the modern day 'Who shot J.R.?'" she quipped to Kathie Lee Gifford and Hoda Kotb on Today Tuesday, referencing the infamous plotline of Dallas.  
While she confirmed there was indeed a bite, the expectant star wasn't naming names. "Listen I think we've all done things under the influence," she said with a laugh. "It's not who I thought, I will say."
If you recall, Teigen did express her surprise Monday on Twitter, telling fans, "My initial guess was wrong. The real person? I *never* would have guessed. I'VE SAID TOO MUCH."
While Teigen has continued being as discreet as possible, she may have offered a touch more insight when she told Gifford and Kotb this: "The problem is I love everybody involved, so I'm like 'Zip.'" So, does Chrissy know the person at the center of this burgeoning scandal? Are they friends? The questions continue.
Though the entire ordeal is still hazy to the curious public, fan sleuths have been scouring the Internet for details about that fateful night and trying to put the pieces together. So far, a few famous actresses have even come out of the woodwork to deny any connection to the infamous bite. 
"Y'all are funny," Sanaa Lathan, who is thought to have attended the party, denied in a tweet. "Under no circumstances did I bite Beyoncé and if I did it would've been a love bite."
Sara Foster, who also reportedly attended, refuted any claims on Instagram, writing, "Flattering that anyone thinks I could get this close to Beyoncé." However, she had a little fun with the allegations, later adding on Instagram, "Ok fine. I did it. Beyoncé knows what she did."
Meanwhile, Haddish came to Oscar nominee Taraji P. Henson's defense, tweeting, "No it wasn't" when a fan cited the star's name in a recent report. 
Back to the drawing board we all go...
(E! and NBC are both part of the NBCUniversal family.)