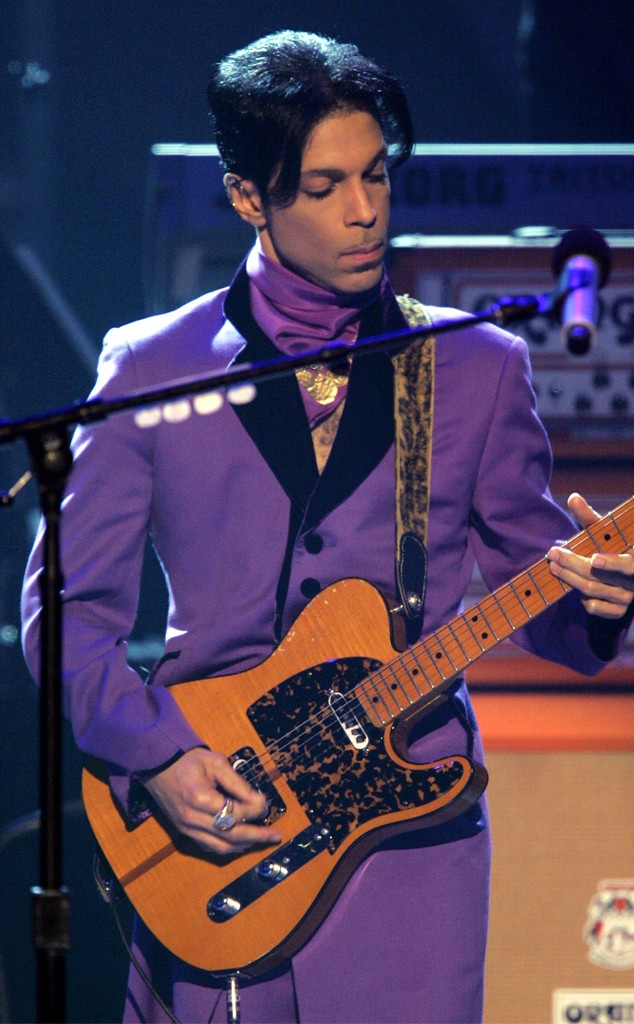 Frazer Harrison/Getty Images
Prince's body contained an "exceedingly high" concentration of the opioid fentanyl, according to a toxicology report from the singer's autopsy obtained by The Associated Press. 
The "Purple Rain" star passed away at his Paisley Park compound April 21, 2016. While an investigation shortly after his death revealed the artist died from an accidental overdose, the AP is now shining light on how much fentanyl Prince actually consumed.
According to the AP (per The Guardian), the concentration of fentanyl in Prince's blood was 67.8 micrograms per liter. Per the report, deaths have been documented in people with blood levels varying from three to 58 micrograms per liter.
"The amount in his blood is exceedingly high, even for somebody who is a chronic pain patient on fentanyl patches," Dr. Lewis Nelson, chairman of emergency medicine at Rutgers New Jersey Medical School, told the AP (per The Guardian). He also referred to fentanyl levels as "a pretty clear smoking gun."
In addition to reporting the concentrations in Prince's blood, the findings revealed the levels of fentanyl in Prince's liver. According to The Guardian's reporting of the findings, the concentration in Prince's liver had reached 450 micrograms per kilogram. Liver concentrations over 69 micrograms per kilogram "seem to represent overdose or fatal toxicity," the newspaper notes, citing the AP. There was also what experts consider a potentially lethal amount of fentanyl in Prince's stomach, per the report.
According to The Guardian, Dr. Charles McKay, president of the American College of Medical Toxicology, told the AP the report suggests Prince took the opioid orally; however, the concentrations in the blood and liver suggest the drug had time to circulate before he died. 
Per The Guardian's reporting of the AP's report, experts claim there is no "lethal level" at which fentanyl can kill—noting that people taking prescription opioids can build up a tolerance. So while one amount could kill one person, the newspaper noted, it could benefit another.
Search warrants released a year after Prince's death revealed the singer had pills stored in bottles for other medications and in vitamin bottles.
This April marks the two-year anniversary of his death.