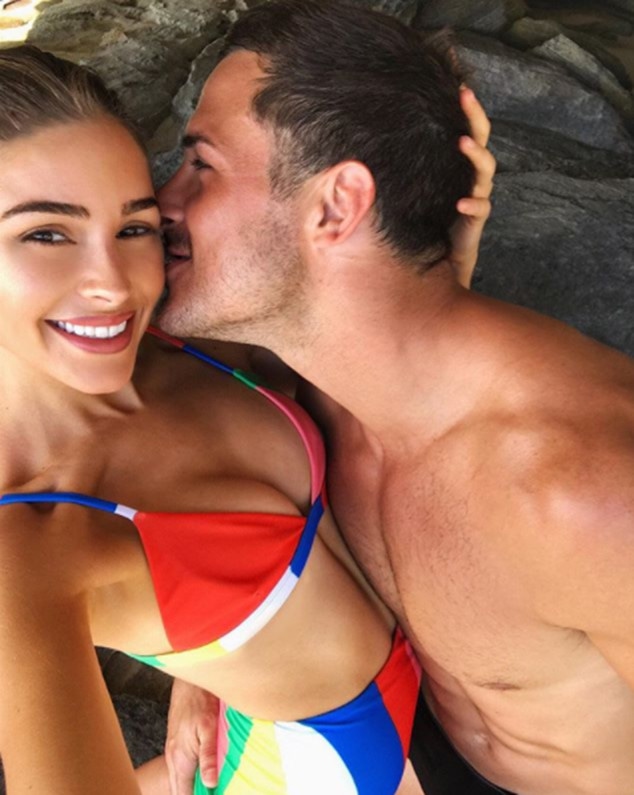 Instagram
Trouble has been brewing between Olivia Culpo and Danny Amendola.
A source reveals to E! News exclusively the real reason behind why things didn't work out for the famous pair.
"Danny couldn't handle Olivia's demanding lifestyle and wasn't pleased with certain choices she was making," says the source. "The constant travel was also causing a rift."
As E! News reported over the weekend, Olivia took off to Las Vegas for a little trip with her squad, best pal Cara Santana and her pregnant sister Aurora Culpo amid rumors that she and her boyfriend of two years had called it quits.
On Friday night, the model took to her Instagram Story to show some girly photos from the group's night on the town, primping, having fun and dancing around to music. The black-clad star shared one image of the trio in the mirror and wrote, "Vegas ready."
Similarly, Santana posted a video of the ladies prepping and wrote, "On repeat. Operation: Surprise Vegas Girl's Night Complete."
The source continues of the split, "Olivia is upset about it but is really keeping busy and trying to move on. There could be a chance of reconciliation in the future but as of now they are split. Olivia is leaning on her sister a lot for support and has many projects coming up that are keeping her mind off of the heartbreak."
Rumors began swirling earlier last week when Danny unfollowed Olivia on Instagram. In fact, the New England Patriots football player has deleted any and all photos of his leading lady on the popular site.
However, Olivia still has photos with Danny including a post from March 10 when the pair enjoyed a tropical vacation together.
Additionally, the beauty pageant winner shared her "travel essentials" for her trip to Las Vegas including the books Burn the Fairy Tales and Braving the Wilderness: The Quest for True Belonging and the Courage to Stand Alone.
Never good signs for someone in a happy relationship!
While neither one has commented on the breakup rumors. Their social media posts may just say it all...
E! News has reached out to both parties for comment.