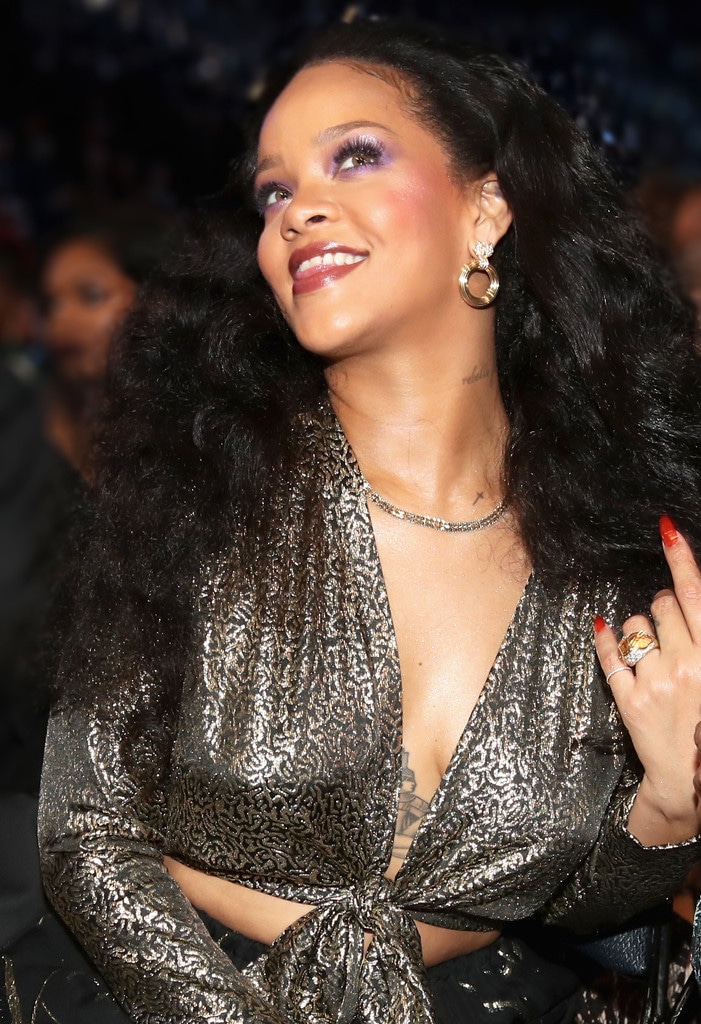 Christopher Polk/Getty Images
Rihanna wants everybody to shine bright like a diamond...using her beauty products, of course.
The "Lemon" singer took to the Fenty Beauty Instagram account to tease its first body product, appropriately called Body Lava. The boomerang oscillates between two liquid illuminating shades: a lighter, peachy hue called "Who Needs Clothes" and a glittering bronze called "Brown Sugar." "Mine are almost empty," the "Love on the Brain" singer writes in a graphic text.
If that's how Riri has been getting her glow lately, fans and beauty junkies will surely want in on the action. However, Fenty Beauty has not released any additional information about the new offerings.
Rihanna was featured in a second post—this time, she's happily holding both bottles. "#BROWNSUGAR or #WHONEEDSCLOTHES??? Nvm, we'll take both," reads the caption.
If you can't wait any longer to get that badgalriri glow, product reviewers have suggested using the brand's Killawatt Freestyle Highlighter, a powder illuminator, on your collarbones, according to Allure.
Still, good things come to those who wait. A release will probably happen in the next few months. Swimsuit season is almost here, after all. Not to mention, Rihanna is running out of her samples.
Watch:
How to Wear Rihanna's Fenty Holiday Galaxy Collection