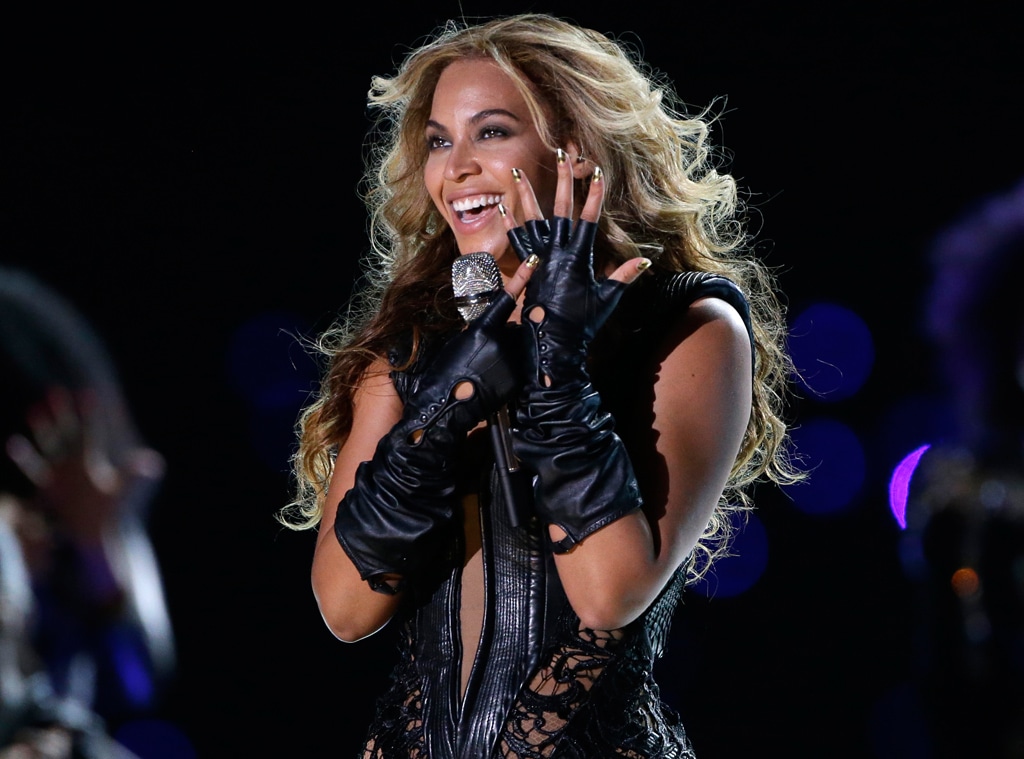 AP Photo/Mark Humphrey
Beyoncé may just be Queen B of the Hollywood mysteries!
Earlier today, the Internet started buzzing when Tiffany Haddish looked back on a star-studded party hosted by the "Crazy in Love" singer and Jay-Z.
In GQ's April issue, the Girls Trip star revealed surprising new details about the events leading up to her selfie with the Grammy winner.
"There was this actress there that's just, like, doing the mostest," Tiffany shared with the publication.  One of the most things she did? "She bit Beyoncé in the face."
As you likely could have guessed, the confession started a major guessing game with fans. It didn't help that Chrissy Teigen confessed that she knows who did it—but won't tell.
It got us thinking of a few other mysteries surrounding Beyoncé that have yet to be completely solved. Who's ready to dive in for some answers?
Who Is Becky With the Good Hair? When fans first heard "Sorry," they immediately wanted to know who Beyoncé was talking about when she sang about "Becky with the good hair." From Full House's Aunt Becky to Roseanne's very own Becky, the theories were vast and wild.
What Really Went Down in the Elevator? It's the footage pop culture fans will never forget. Security camera video showed a family scuffle between Solange, Jay-Z and Beyoncé after the Met Gala. While peace in the family appeared to be quickly restored, fans still have a lot of questions.
Was "Ring the Alarm" Really About Rihanna? When the breakup anthem was released, fans speculated about the identity of the other woman caught in Beyoncé's war path. While some thought it could be Rihanna partly because she was a Def Jam artist who worked closely with Jay-Z, Beyoncé would ultimately brush off the idea.
Christopher Polk/Getty Images
Why Did Solange Delete All Beyoncé Pictures on Instagram? After the video controversy, fans were shocked to learn Solange deleted virtually all photos of her big sister except for one. Whether that was intentional or simply an oversight remains unclear.
What Does Beyoncé Really Think of Kim Kardashian? It's no secret that the Destiny's Child member and Keeping Up With the Kardashians star go way back. In addition, Jay-Z and Kanye West also have a history in the music industry. But how tight is their unpredictable friendship? We may never know.
Why Did Beyoncé Change the Lyrics to "Resentment" On Tour? During a 2014 concert, Queen B performed "Resentment," a 2006 track off of her B'Day album, and changed the line "Been ridin' with you for six years why did I deserve/ To be treated this way by you," to "Been ridin' with you for twelve years why did I deserve/ To be treated this way by you." Because the song primarily revolves around cheating, many fans had their eyebrows raised. Ultimately, the couple would post PDA-filled Instagrams shortly after the concert. 
David X Prutting/BFA/REX/Shutterstock
How Close of Friends Are Beyoncé and Taylor Swift? Whether you identify yourself as a Swiftie or a member of the Beyhive, you were likely pleasantly surprised when the "Shake It Off" singer had Beyoncé at her 25th birthday party. Days later and the duo danced at a Justin Timberlake concert together. While they may not have reached "squad" level, some are curious to know how often they keep in touch.
What Did Beyoncé and Kate Middleton Chat About? Rewind to December 2014 when Beyoncé and Jay-Z approached Prince William and Kate Middleton at the Brooklyn Nets basketball game against the Cleveland Cavaliers. While a source told E! News both moms talked about parenting, we can't help but wonder if there was more to the conversation. Music? Fashion? Relationship chatter? We're just curious.