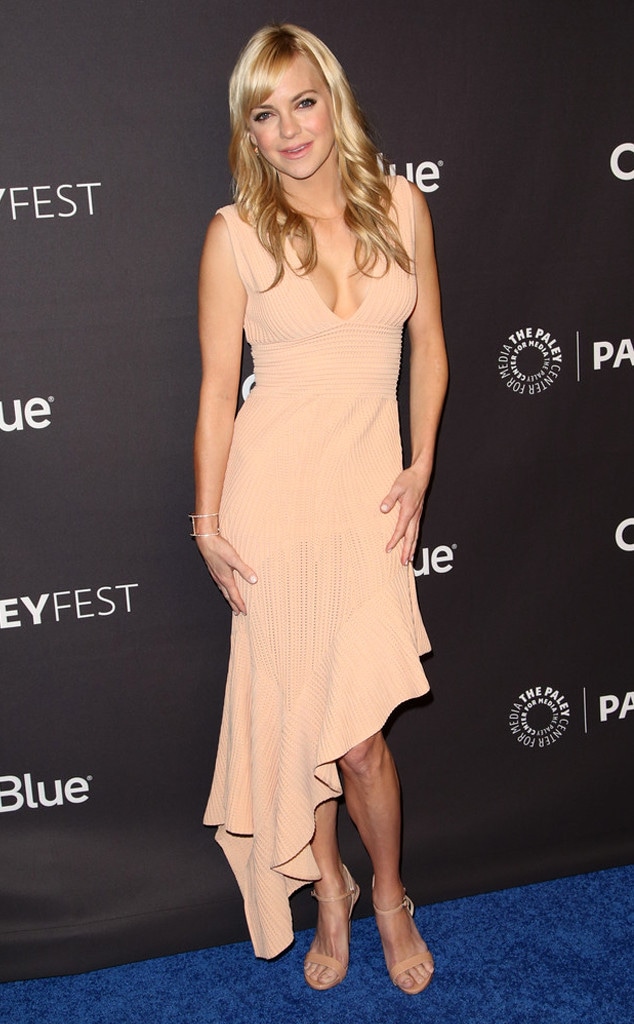 Brian To for the Paley Center
Anna Faris has her doubts about marriage.
The 41-year-old actress had a candid conversation about her feelings about matrimony during the Mar. 26 episode of Armchair Expert With Dax Shepard. 
"I am a romantic. I believe in partnership. I believe in companionship. I just don't know if I believe in a ceremony of a wedding necessarily—as I just married my friends," she told host Dax Shepard, referencing the wedding she officiated this past December.
When Shepard asked Faris if she'd ever remarry, the Mom star replied, "I need to figure out what the purpose is."
"Like is it safety for your children? Is it convention? Is it so other people respect your relationship more?" she asked. "For me, I'm just not quite sure where it fits, especially when it feels so easy, of course, to get married and then there's the untangling in terms of like the state being involved."
Faris admitted she's "never romanticized marriage."
"It confused me when my friends would talk about that, or think about," she said.
Still, the actress tied the knot twice. The first time was with fellow actor Ben Indra. The two met on the set of the 1999 horror flick Lovers Lane and tied the knot in 2004. In 2007, Faris filed for divorce. During herinterview with Shepard, Faris admitted she had a harder time telling her parents about her engagement to Indra versus their divorce.
She also said she was embarrassed by their split.
"The first thing that just popped into my head was kind of the idea of embarrassment of hopefulness of optimism and sort of the public declaration of 'I know what I'm doing. Yes, I know I'm young, but I got this,'" she said.
2007 was also the year Faris met Chris Pratt. The two got engaged in 2008 and tied the knot in 2009. In 2012, the couple welcomed their now-5-year-old son Jack. 
Then, in August 2017, the two announced they were "legally separating." They filed for divorce at the end of last year.
During her interview with Shepard, Faris said she had an "unbelievable marriage" with Pratt. She also said they have "a great friendship now" and that they "love [their] son death." 
"I'm really proud of that," she said, "because I'm not sure I did that well the first time."
Faris also told Shepard her parents have an "amazing marriage." And while she assumed this would "increase [her] odds" of having a successful marriage, she realized both she and her brother, who is also divorced, missed red flags.
"How we've justified it—the whole thing—is that we're trying to make something work when we weren't sort of picking up the clues," she said. "For me, it was sort of checking it off the list. If I get this part solved, I'll do career."
Faris also admitted she was "very intimated by dating" in Los Angeles and that she felt like she didn't fit in with "the glamorous people." So, she viewed marriage as "truly just getting it settled."
This isn't the first time Faris has opened up about her doubts with marriage. She also wrote about it in her memoir Unqualified.
"It's not just the fuss. The modern rituals of weddings—the big surprise proposal, the bridal party, the show of it all—they make me uncomfortable," she wrote. "I know. I'm a buzz kill. But a lot of women question those out dated rituals, right? How can you not?"
Faris is currently dating Michael Barrett.
To hear Faris' full interview, check out the Armchair Expert With Dax Shepard here.