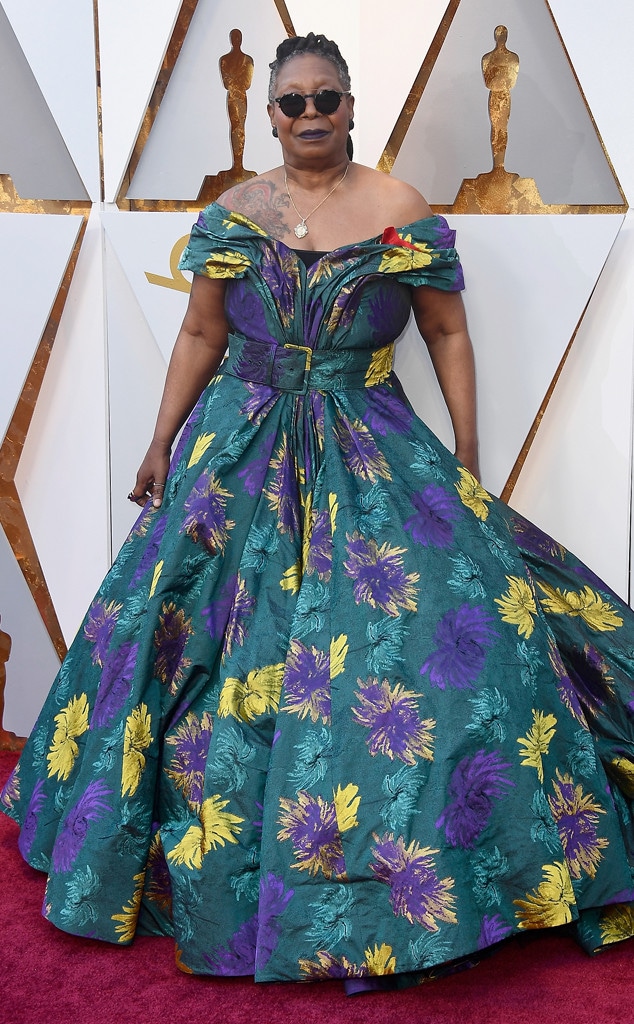 Frazer Harrison/Getty Images
For today's top designers, getting your gowns on the Oscars red carpet is no cheap feat.
Beyond the cost and time required to create an extravagant gown worthy of the event, physically transporting said designs to the celebrity comes at a high price. Christian Siriano, who made custom designs for Whoopi Goldberg, Kelly Ripa, Janet Mock and Laurie Metcalf for this year's ceremony, as well as ensembles for Janelle Monae, Amy Adams, Rachel Bloom and Holland Taylor for the after parties, "probably sent about 100 dresses" for the big day and paid thousands of dollars in shipping alone.
The fashion designer told Michelle Collins on her Sirius XM daily show, The Michelle Collins Show, "It's so much money to make these custom things and send them around the world. I mean it can be $2,000 to overnight a large box to L.A."
When the host estimated the shipping total to be about $58,000, the designer stated, "Maybe about $8,000 shy of that."
Initially, you'd think the celeb's stylist would front the high Fedex bill. They are the ones making the requests. According to the designer and his husband Bill Walsh, who was also a guest on the show, the stylists and celebs just don't have the money, when they're choosing so many pieces.
"The reason that [stylists] say they don't have a budget for shipping is because they're pulling a hundred dresses," Bill said on the podcast.
Matt Baron/REX/Shutterstock
It is quite typical for celebrities like Janelle Monae, who worked with stylist Alexandra Mandelkorn this year, to go through at least 50 garments before choosing the one. If she had to pay for the shipping costs of each dress, for every event, getting dressed would be very, very expensive. And while celebs want to the belle of every ball, the press surrounding the gowns is really valuable to the fashion brands, not the celebrities. Thus, if a fashion designer wants a certain star to wear his or her gown, the designer will have make sure the celeb receives it...for free.
This leaves designers with a pretty large bill, yet they still pay it. According the designer, while there's a financial hit in getting your designs on the carpet, the payoff of the exposure makes it worth it.