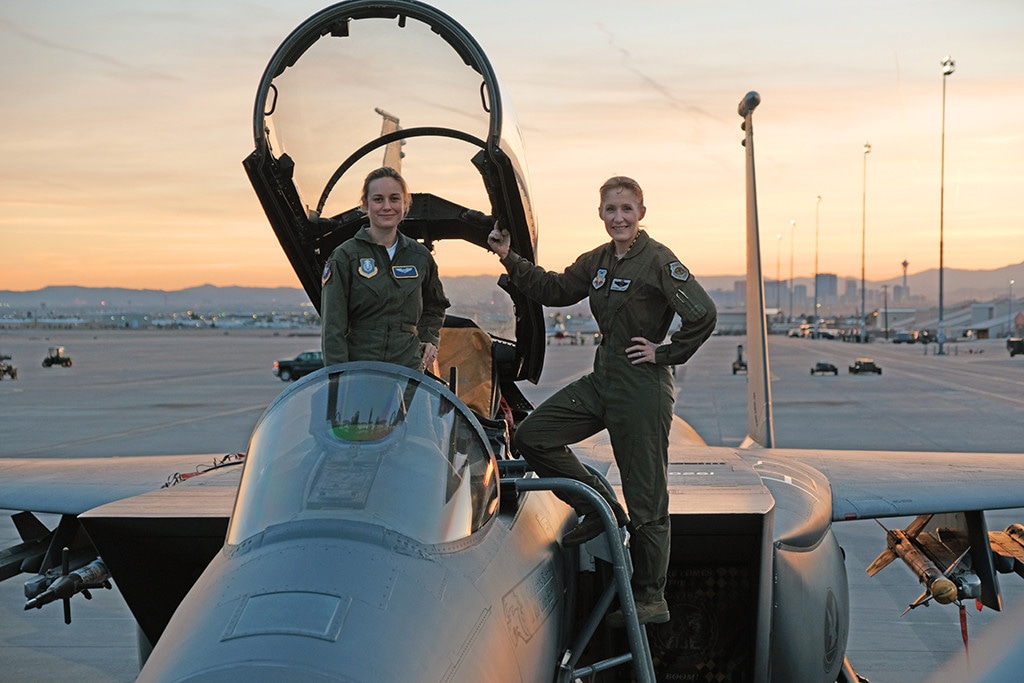 Marvel Studios
Marvel Studios announced Monday that principal photography has begun on Captain Marvel, starring Brie Larson as the titular hero. The production is shooting in and around the greater Los Angeles area, which will also serve as the production base for the film. The movie will also shoot on location in Fresno, Calif., as well in Louisiana, including Baton Rouge and New Orleans.
Samuel L. Jackson will reprise his role as S.H.I.E.L.D. director Nick Fury, and Gemma Chan, McKenna Grace, Jude Law, Lashana Lynch, Ben Mendelsohn, Algenis Perez Soto and Rune Temte are joining the MCU. The blockbuster will also feature three fan favorites: Agent Phil Coulson (Clark Gregg), Korath the Pursuer (Djimon Hounsou) and Ronan the Accuser (Lee Pace). The movie is set before Gregg and Pace's characters were killed in 2012's The Avengers and 2014's Guardians of the Galaxy, respectively; Gregg's character was revived for Marvel's Agents of S.H.I.E.L.D. on ABC, but the main characters in the MCU are not aware of his rebirth.
Jay Maidment/Marvel Studios
Mendelsohn, meanwhile, is rumored to be playing the film's villain.
According to Marvel Studios' logline, the superhero origin story follows Carol Danvers (Larson) "as she becomes one of the universe's most powerful heroes when Earth is caught in the middle of a galactic war between two alien races." Set in the 1990s, it will take fans on an "adventure from a previously unseen period in the history of the Marvel Cinematic Universe."
Anna Boden and Ryan Fleck teamed up to direct the film, out March 8, 2019. They wrote it with Liz Flahive, Meg LeFauve, Carly Mensch, Nicole Perlman and Geneva Robertson-Dworet.
To celebrate the beginning of production, Marvel Studios also released a photo of Larson getting hands-on training from Brigadier General Jeannie Leavitt, 57th Wing Commander. Larson met Leavitt on the Nellis Air Force Base in Nevada when she was researching her role. The photo did not, however, show Larson in her comic book character's red and blue costume.