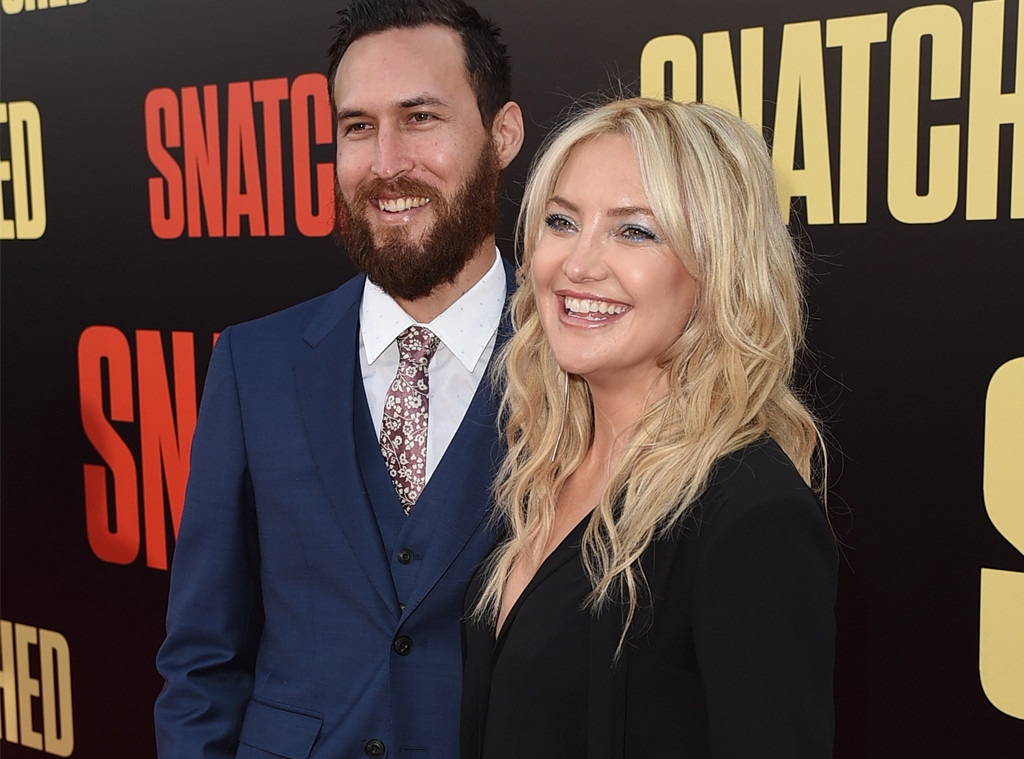 Kevin Winter/Getty Images
Kate Hudson hasn't ruled out having more kids.
In an interview with The Times, the 38-year-old actress weighed in on whether she'd like to start a family with boyfriend Danny Fujikawa.
"I'd like to! I'm not done yet. A girl would be fun," she said when asked if she'd like to have more children. "We'll see. We'll see how many Danny wants."
Even though the How to Lose a Guy in 10 Days star has dated Fujikawa for a little more than a year, she's known him for more than a decade. The actress described their relationship as "pure love" on their "first date anniversary" in December.
Currently, the actress is the mother to two boys: Ryder, 14, whom she shares with her ex-husband Chris Robinson, and Bingham, 6, whom she shares with her former fiancé Matt Bellamy.
"I never had an adult life without kids," Hudson told the newspaper. "My friends had their whole twenties — they're all just getting pregnant now. But everything I've experienced has been great, albeit not conventional, including my childhood."
In terms of her childhood, Hudson grew up among Hollywood royalty. Her mother is The First Wives Club star Goldie Hawn and her stepfather is Tango & Cash actor Kurt Russell. However, she doesn't mind being compared to her famous mother. 
"I just don't mind [comparisons]," Hudson said. "She's my mama, she's my soft spot. Nothing people can say on the outside can take away the work and the heart that I put into my work, so to have them compare me to my mama is a great honor. I am an extension of my family, I don't see it as a negative. I've never felt hindered by my parents' success. I am one of the lucky few. Any success as an actor is challenging to have."
As for whether her boys will enter the family business, Hudson is optimistic.
"I definitely believe it's in the DNA," she told The Times. "It's just what you know, it's in your gut and you just pursue it."
The Almost Famous actress described Ryder as a "great mimic" whom she could see doing standup and Bingham as "abnormally musical" who's "been drumming since he was a year and a half."
Alberto E. Rodriguez/Getty Images
Nowadays, Hudson is busier than ever. In addition to being a mother and an actress, she's also the cofounder of activewear brand Fabletics. 
But no matter how busy she gets, she makes time to enjoy little moments with her family.
 "It's funny with FaceTime now—you're always still with your kids all day, even when you're traveling," she told the newspaper at one point. "Last night I kept getting calls about homework. I was, like, 'Honey, I'm trying to get to sleep!'"
To read the full interview, check out The Times.