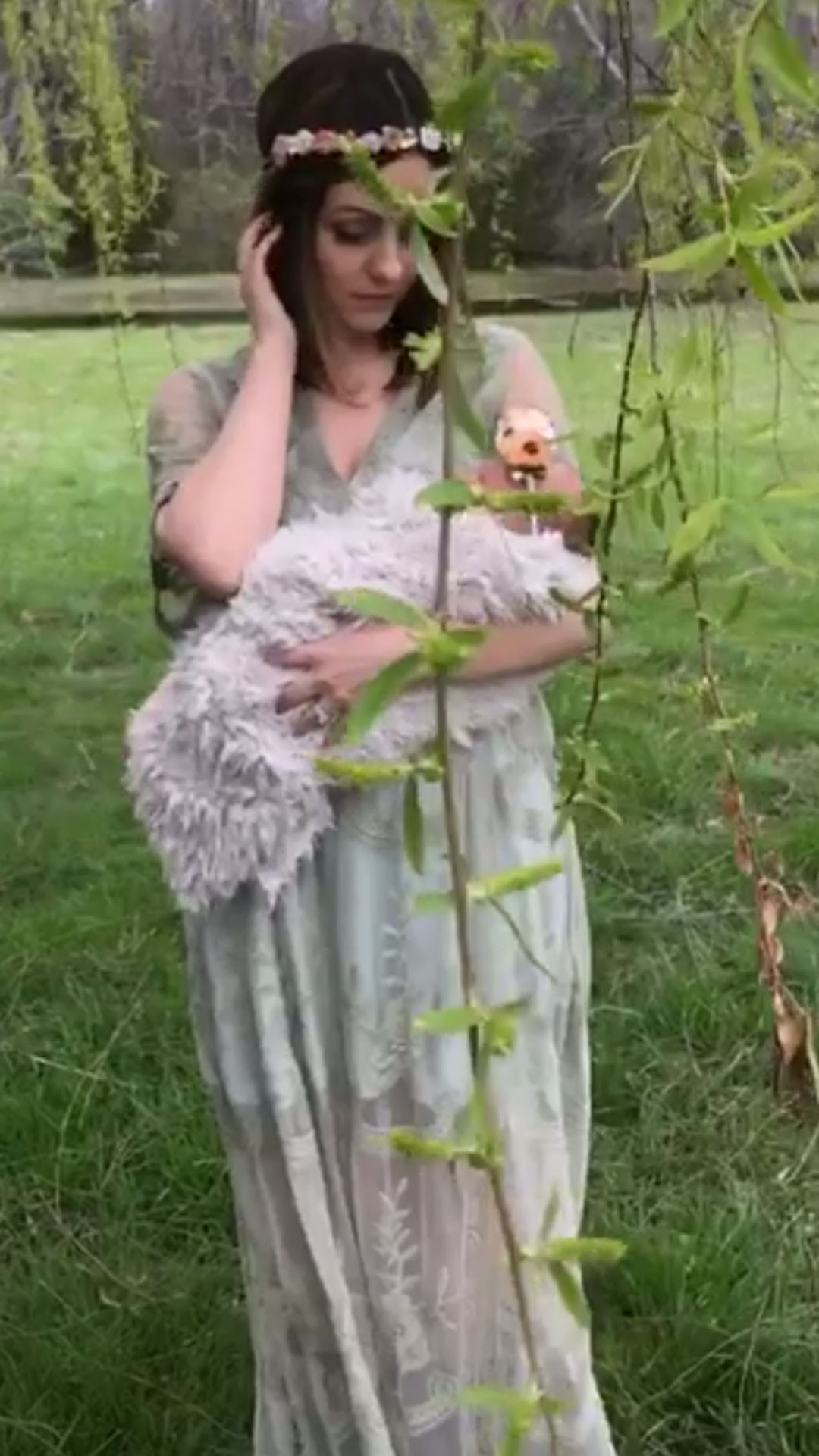 Instagram
Cuteness overload!
Bachelor in Paradise stars Carly Waddell and Jade Roper had an adorable photo shoot over the weekend with their daughters, Isabella and Emerson. Jade, as well as Carly's husband Evan Bass, shared behind-the-scenes pics from the Nashville shoot on Instagram Story Sunday.
"So Carly and I are doing a photo shoot with Emerson and Bella today," Jade told her Instagram followers. She later shared a video of photographer Brandon Chesbro taking pictures of Carly and Bella under a tree and said, "This is like a fairy tale."
Evan also shared a video from the photo shoot of the two moms singing "Kiss the Girl" from The Little Mermaid to their daughters.