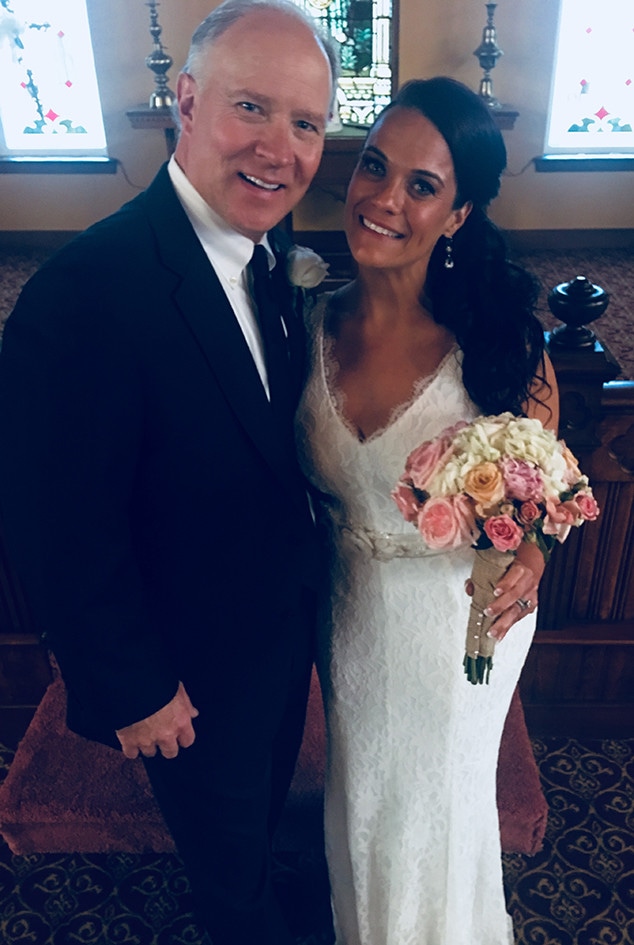 Courtesy of Brooks Ayers
Brooks Ayers is officially off the market.
The former boyfriend of Real Housewives of Orange County star Vicki Gunvalson is married. 
Ayers made his new relationship status Facebook official on Sunday and shared a picture of his wife Christy Groves Lindeman, now Christy Ayers. He also confirmed the news to E! News on Monday. 
"I'm moving on with life. I've never been better," he said.
Ayers and his bride tied the knot in a "small white chapel" in French Lick, Indiana in front of their family. 
"It's amazing. Her family's amazing—they were there with us," he said. "My parents were there."
The two lovebirds met about a year and a half ago. According to the reality TV star, his new wife is from Ohio and has a 23-year-old son. 
"She's an amazing young lady and I'm a very fortunate guy," he told E! News.
Ayers described his new wife as "quite the catch" and said he's "never been happier." So, what does the future hold for the newlyweds? While Ayers and his wife currently live in Indiana, they're "looking forward" to moving back to his home state of Mississippi to be closer to his parents and adult children.
"My world is completely different than it was almost three years ago, in a great way," he said.
Fans first met Ayers on the Real Housewives of Orange County. He dated Gunvalson for multiple seasons and caused quite a bit of tension among the cast members over his cancer scandal.
As for whether he expects to hear from his ex, Ayers replied, "I hope not. I've moved on from all that drama for sure."