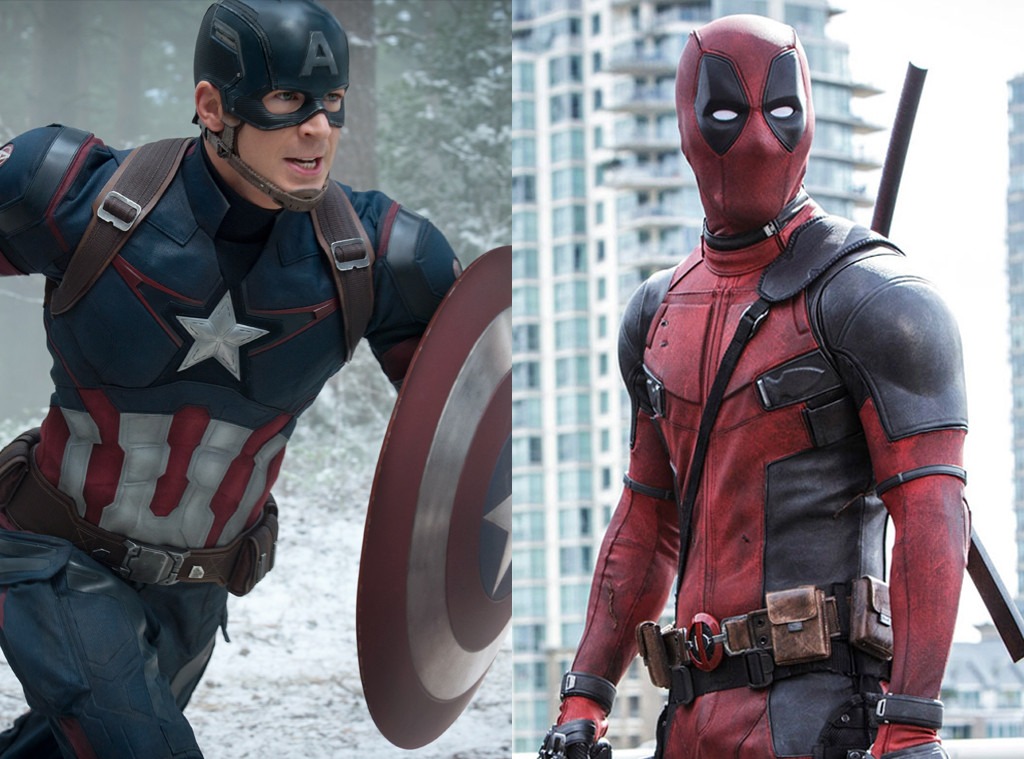 Marvel, 20th Century Fox
It's Ryan Reynolds and Chris Evans to the rescue!
After Fox News' Shannon Bream called upon the "Twitterverse" to help make a dying boy's wish of meeting an Avengers star come true, Reynolds and Evans used their forces for good and offered to help.
"Need your help Twitterverse—trying to help a young boy who is dying. He probably has just days and all he want[s] is a greeting from one of the Avengers," she tweeted. "If you have a celeb connection, please let me know. Otherwise, could you help out with a RT? Thank you in advance!" 
"I'm more of a 'Reverse Avenger'," the 41-year-old Deadpool star replied. "But happy to help. DM me." 
The Captain America star then added, "Happy to! DM me."
However, these weren't the only stars to step in and save the day. Chloe Bennet, who plays Daisy Johnson on the ABC show Marvel's Agents of S.H.I.E.L.D. also reached out and asked for the little boy's name. In addition, Zachary Levi, who played the DC Comics hero Shazam, as well as Marvel's Frandral in several of the Thor films—offered to help, too. Paul Bettany, who played Vision in Captain America: Civil War and in Avengers: Age of Ultron, reached out, as well.
"I'm the purple on," Bettany wrote. "DM Me."
Even those outside of the Marvel Universe pitched in. The View's Meghan McCain, CNN's Jake Tapper and columnist Adriana Cohen, for instance, all offered to help.
After receiving a swarm of replies, Bream thanked the volunteers for their support and tweeted that "major progress" had been made in fulfilling the wish of the child, Emilio.
All of the goodwill touched one follower's heart.
Talk about real-life superheroes!