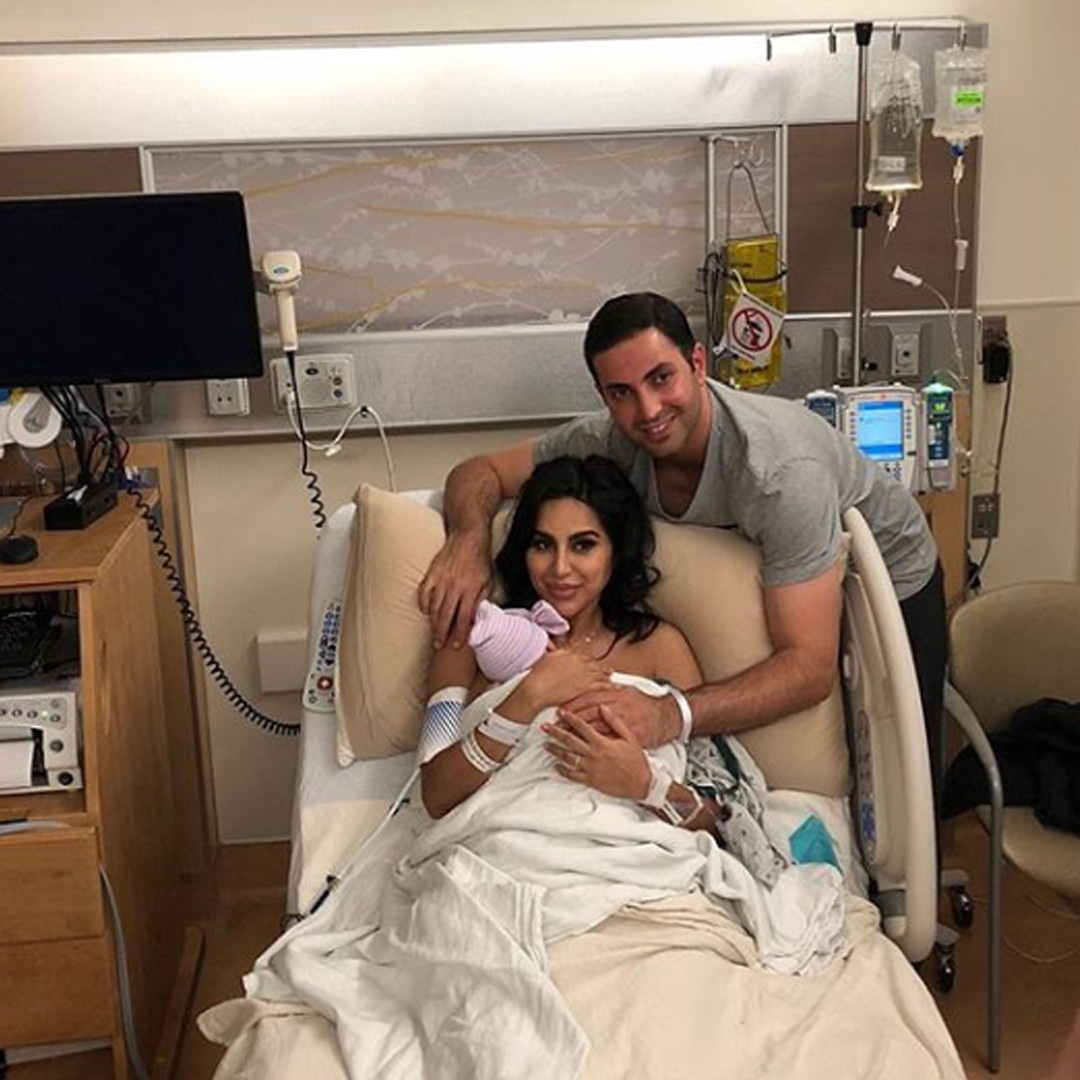 Instagram
UPDATE: Lilly Ghalichi welcomed a baby girl into the world on Sept. 30.
The new mom revealed she and husband Dara Mir welcomed their daughter, Alara Mir, via Instagram on Monday. "Our hearts are so full. Thank you for choosing us to be your parents," the former reality star wrote. 
______
She's gonna be a mommy!
After less than a year of marriage, former star of Bravo's Shahs of Sunset Lilly Ghalichi and husband Dara Mir are expecting their first child.
On Sunday, the couple took to Instagram to announce the baby news.
Lilly wrote, "Baby (and Daddy's lol) first makeup party!! Thrilled to announce my husband and I are expecting our first child. I have shared so many different stages of my life with you all, from starting my first business, to being on a television show, heartbreaks, finding my true love- and now, I get to share the most special chapter of all with you, motherhood."
The makeup guru made sure to give a shout out to her main man, "Thank you to my husband for making me the luckiest girl in the World #GhalichiGlam."
The two had a lavish wedding at Beverly Hilton hotel in Beverly Hills in May 2017.
Lilly and Dara got engaged in August 2016 after dating for several months. They met in an odd way—they were neighbors and didn't even know it! She sought approval from her condo's homeowners' association to obtain an additional parking spot for her Ferrari and he was on the board. After exchanging emails, they met in their building's lobby. The meeting was recorded on the complex's security footage.
"We'll forever have literally the exact moment we met in life," Lilly told Bravo's The Daily Dish in 2016.