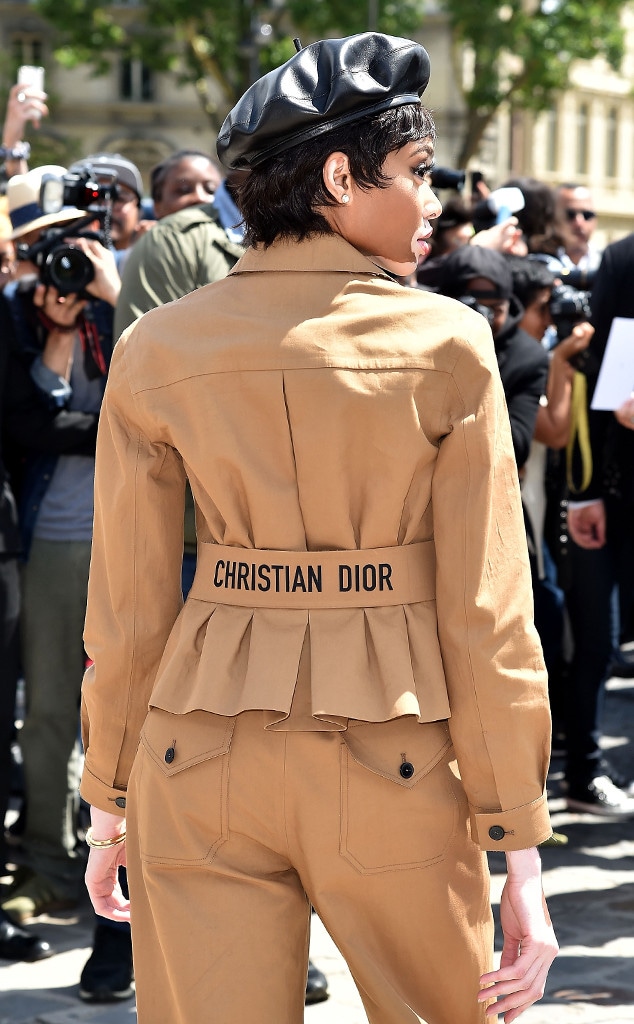 Jacopo Raule/GC Images
If people don't know it's designer, did it really happen?
The '90s were a flashy time in fashion: The Louis Vuitton monogram print was a basic essential in Hollywood, while in suburban high-schools across the country, Coach's double Cs gave you just enough cool factor. You got cred if you had a sweatshirt that read Sean John, Fila or Tommy Hilfiger across the chest...and even more points if you paired it with the Adidas stripes. 
Needless to say, logomania is back—with luxury designer brands driving home the trend. For the past few years, creative directors, like Alessandro Michele of Gucci, has banked on the idea that designer apparel reflects status, and millennials love to flaunt what they got. Heavily branded garments are just that and more approachable for daily wear than, say, a couture dress right off the runway. Enter: the wave of loud and proud Gucci belts, tees and sweatshirts. 
Unlike the ubiquitous '90s when every brand did the same thing, designers today put their own spin on the trend. Fendi—which is having a major resurgence right now, partly due to the Hadids and Kardashian-Jenners repping the logo—keeps it simple, featuring its double Fs on every silhouette and shape. On the other hand, hip It girl label Off-White keeps its branding to slivers of fabric at the waistband or down shorts or pant legs. Christian Dior is even more minimal, mostly featuring its name on underwear and bra straps. 
There's no doubt that the trend is fun and nostalgic, but does its obvious nature take away from the real fashion? If your outfit says Balenciaga from head to toe, is there room to showcase thoughtful styling and wardrobe coordination? Are we too focused on what the label is rather than what the look means?
Keep scrolling to see all the ways celebrities are wearing this fashion craze. 
Now you tell us: Are you into the designer logo craze or totally over it?