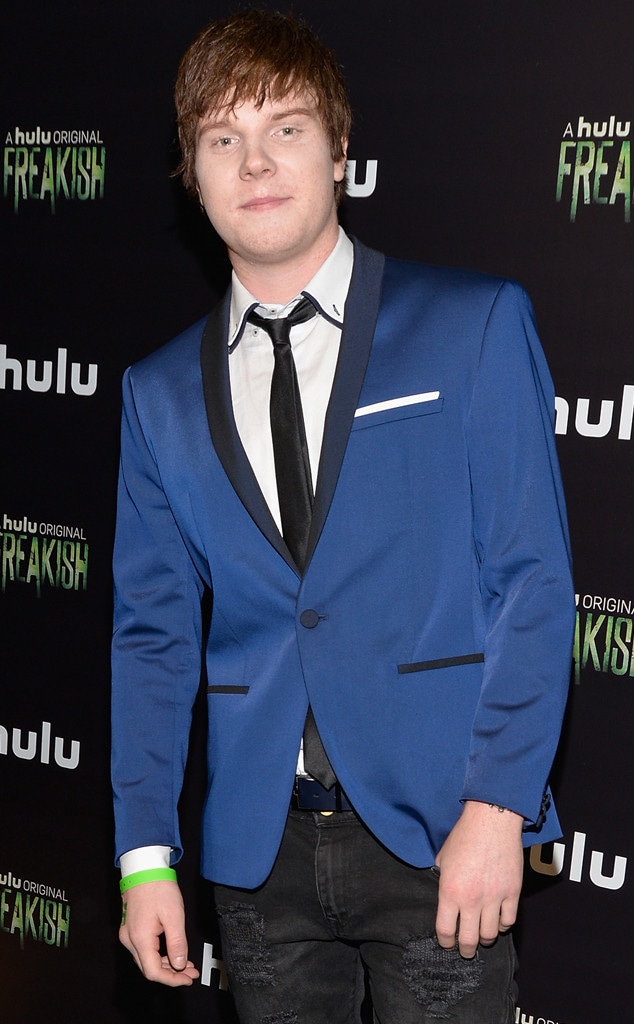 Michael Tullberg/Getty Images
UPDATE: Adam Hicks appeared in court on Wednesday, where he pled not guilty to three felony counts of attempted second-degree robbery and two felony counts of second-degree robbery. 
E! News can report that the  former actor's bail was set at $550,000, but will remain in custody. His preliminary trial is scheduled to begin Aug. 23. Today's arraignment comes more than a year after it was initially postponed due to Hicks' mental state.
______
Adam Hicks' arraignment has been postponed, E! News has learned.
Back in January, the 25-year-old actor, who starred in the 2011 Disney Channel Original Movie Lemonade Mouth, was charged with felony second-degree robbery and attempted second-degree robbery after allegedly carrying out several armed robberies in Los Angeles with a woman believed to be his girlfriend, Danni Tamburro.
In February, Adam appeared in court for his arraignment, which was continued until today, Friday, March 23. Adam, who has remained in custody since his last court date, appeared in a Burbank courtroom today with a new haircut, a bowl cut that was parted down the middle.
He sat in the defendant area off to the right while still in handcuffs and wore his orange jumpsuit. He did not speak at all and just sat quietly while his attorney addressed the court.
Adam's attorney notified the judge that due to an ongoing medical mental health issue that had progressed, Adam is "not currently in a state where he can assist in his defense." He was evaluated by a medical professional while in custody and the medical professional and Adam's attorney both concluded he understands the legal process but based on psychiatric conditions he's currently experiencing they are now in a situation where he can't have a conversation about his defense based on "his current perception of reality."
Rather than have him re-evaluated in Burbank, the attorney asked the court to submit Adam to the proper department for further evaluation. They submitted this motion under seal.
The judge put the arraignment on hold and ordered Adam to have further medical evaluation and is transferring him to a mental health courthouse for examination and for a status hearing on April 6 at the mental health court. The judge also set a non-appearance hearing on calendar for April 9 for Adam's counsel to appear in Burbank court to report to the judge the status of Adam's April 6 mental health court hearing.
Based on the outcome his case will resume either with defense or further medical evaluation.
(This story was originally published Friday, March 23, 2018 at 12:53 p.m. PST)