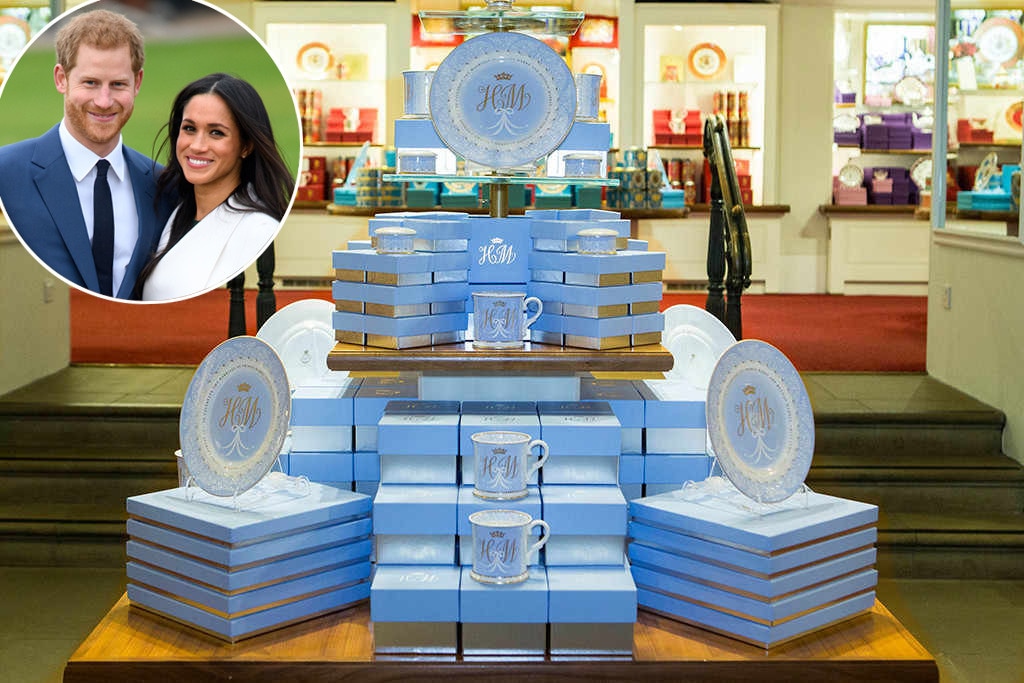 Royal Collection Trust
It's Royal Wedding Merch Madness 2.0!
The official range of commemorative chinaware to celebrate the upcoming wedding of Prince Harry and Meghan Markle, produced by the Royal Collection Trust, went on sale on Friday. And talk about "something blue"! The pieces, which include coffee mugs, pillboxes, beer mugs and plates, feature a cornflower blue, white and gold design containing a monogram of the couple's initials and the prince's coronet. They also contain a decorative border inspired by the ironwork of the 13th-century Gilebertus door of St George's Chapel in Windsor Castle, where Harry and Meghan will wed.
Prices for the china pieces range from £19.95 ($28) for a miniature coffee mug to £49 ($69) for a plate. and all proceeds from the sales will go The Royal Collection Trust, the charity responsible for the care and conservation of the Royal Collection and which administers and promotes palace openings, exhibitions, publications, loans and educational programs.
The china can be purchased online from www.royalcollection.org.uk/shop, with worldwide shipping available, and in Royal Collection Trust shops at The Queen's Gallery, Buckingham Palace, Windsor Castle and the Palace of Holyroodhouse. 
Harry and Meghan's commemorative china collection was unveiled and put on sale a day after Kensington Palace announced that the invitations to their wedding have been sent to 600 guests and shared photos of them. The couple will wed on May 19.
Harry's brother Prince William and wife Kate Middleton also received an official china collection from the Royal Collection Trust before their Royal Wedding in 2011. Their set featured a pattern of doves, white ribbons and hearts in silver, gold and gray, set against a pale-gray striped background.