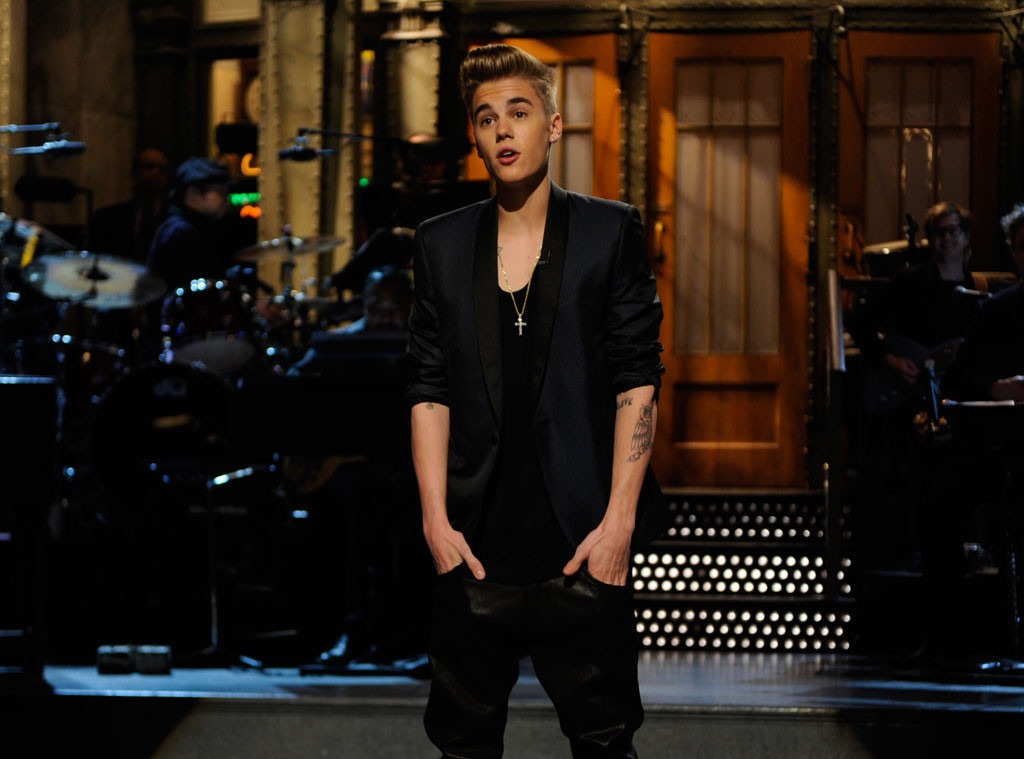 Dana Edelson/NBC/NBCU Photo Bank via Getty Images
Sorry, Justin Bieber. When it comes to SNL guests, you've been dubbed the worst—well, according to alum Bill Hader. 
The SNL veteran stopped by Watch What Happens Live with Andy Cohen Thursday night, where a fan called in to ask who he and fellow guest Jay Pharaoh consider the worst-behaved celebrity host or musical guest from their time on the show. 
"It was Bieber," Hader said bluntly. 
As he explained, "He just was in a bad place...Maybe he's in a better place, but back then he was in a very…it was rough."
Bieber served as host and musical guest of a February 2013 episode. At the time, he was in the midst of his Believe world tour after releasing his third studio album the June prior. The album, also called Believe, had gone three times platinum. 
"Everybody's usually on great behavior," Hader elaborated. "Bieber is the only one in my experience...he just seemed like exhausted or just at the end of a rope."
As the comedian concluded on the topic, "He was just so huge."
This isn't the first time Hader has hinted at his feelings about Bieber's work at SNL. Back in 2013, he gave an interview to Howard Stern, during which he touched on Bieber's daunting entourage. 
"Justin Bieber showed up with like 20 guys," he recalled at the time. "He had a guy holding a slice of pizza. A guy holding a Diet Coke...You're trying to fight through all these people to get dressed."
However, he didn't completely bash the star. "I had nice chats with him when he was doing the scenes...he was a nice guy," he told Stern. "He would try to do the best that he can."