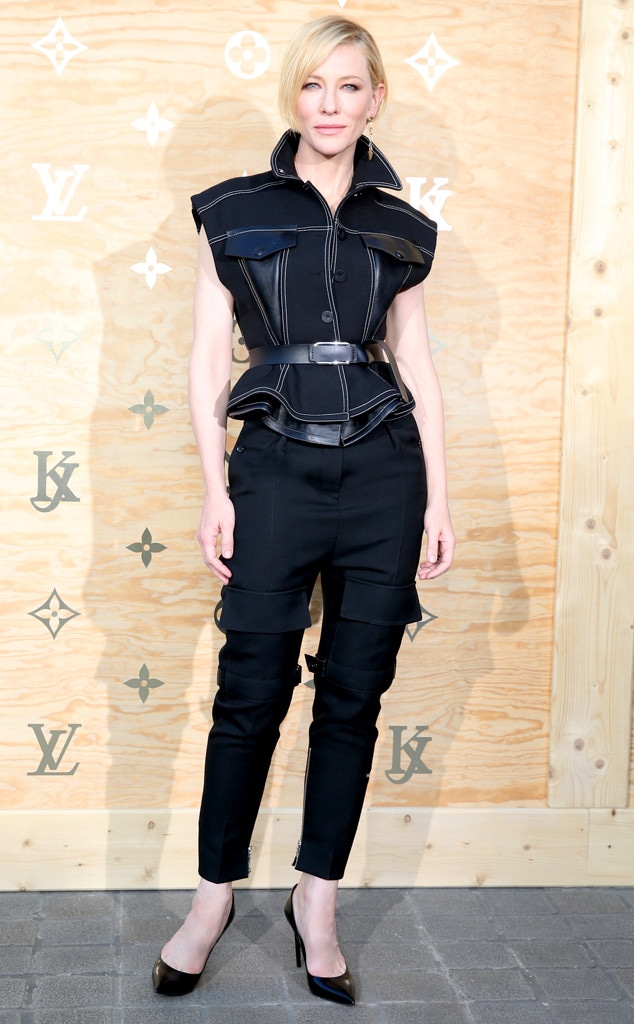 Louis Vuitton
Cate Blanchett has some thoughts regarding social media and her work history with Hollywood director, Woody Allen.
The Australian actress sat down for an interview with CNN's Christiane Amanpour where she spoke of the man she worked with on Blue Jasmine—a film that ultimately earned her an Oscar win for Best Actress in 2014.
"How do you juxtapose being a #MeToo proponent, a Time's Up proponent, and staying silent or having worked with Woody Allen?" Amanpour asked the 48-year-old star.
In response to the question, Blanchett revealed, "I don't think I've stayed silent at all. At the time that I worked with Woody Allen, I knew nothing of the allegations. At the time, I said it's a very painful and complicated situation for the family, which I hope they have the ability to resolve."
As E! News previously reported, Dylan Farrow, the daughter of Allen and Mia Farrow, claims to have been molested by the director in 1992. Allen has denied the allegations.
She continued, "If these allegations need to be reexamined which, in my understanding, they've been through court, then I'm a big believer in the justice system and setting legal precedents. If the case needs to be reopened, I am absolutely, wholeheartedly in support of that."
And while speaking on digital hashtags like #MeToo, the star made her opinion clear regarding platforms including Instagram and Twitter.
"Social media is fantastic about raising awareness about issues, but it's not the judge and jury," Blanchett said.
"I feel that these things need to go into court, so if these abuses have happened, the person is prosecuted and so someone who is not in the shiny industry that I am can use that legal precedent to protect themselves," Blanchett continued. "Always, in my industry or any other industry, they're preyed upon because they're vulnerable."