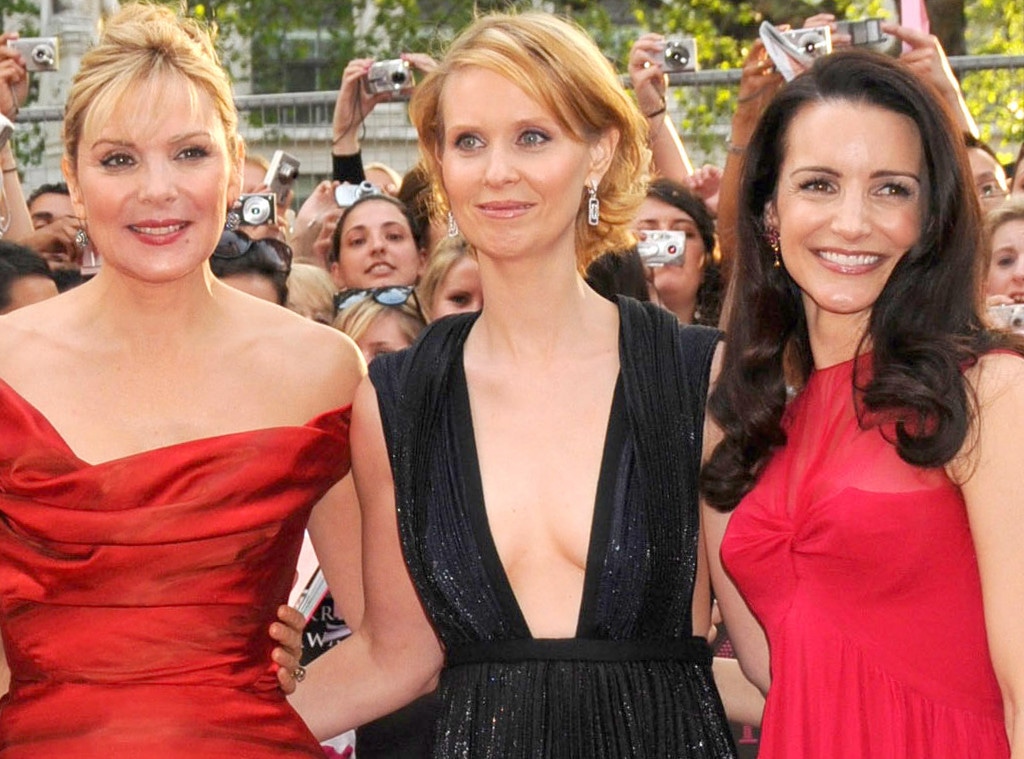 Richard Young/REX/Shutterstock
Several of Cynthia Nixon's former Sex and the City co-stars, including Kim Cattrall and Kristin Davis, have expressed support for her after she revealed that she plans on running for governor of New York.
The 51-year-old actress and liberal activist, who played lawyer Miranda Hobbs on the HBO series, announced her bid on Monday. She will challenge current governor Andrew Cuomo for the Democratic nomination. The 60-year-old politician is seeking his third term.
When asked what she thinks about Nixon running, Cattrall, who played Samantha Jones on Sex and the City, tweeted on Thursday, "I support & respect any former colleague's right to make their own career choices."
Davis, who played Charlotte York Goldenblatt, says she has already donated to Nixon's campaign.
"I'm sorry I'm not in NYC to join the party tonight, but I gladly donated @CynthiaNixon for Governor!" she said on Twitter on Wednesday.
"I am so proud of @CynthiaNixon , no one cares more than she does about EVERY person getting a fair change and a good education. I know that she would be an excellent Governor!" she wrote on Monday. "I'm excited to support someone I have [known] for 20 years to be one of the most intelligent and caring people in my life!"
Willie Garson, who played Stanford Blatch, said on Instagram, "I can't think of anyone who's more prepared, more caring, more educated on the issues and more READY than @cynthiaenixon....please join her on this journey, together we can turn things around with candidates such as her."
Sarah Jessica Parker, who played main character Carrie Bradshaw on Sex and the City and lives in New York City, has not commented publicly about Nixon's bid for governor.
If Nixon wins, she would become New York's first female and first openly gay governor.
The New York general election will take place on Nov. 6.